Escorted from second floor by firefighters wearing breathing apparatus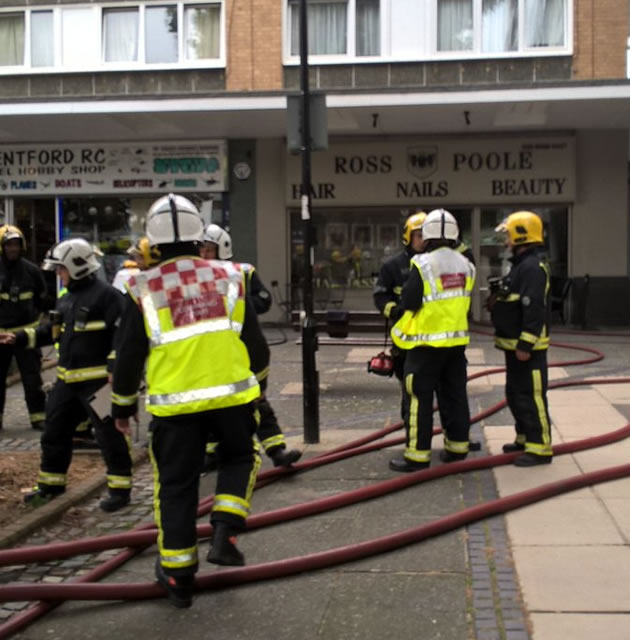 Picture: London Fire Brigade
A fire took hold in a hairdressers on Albany Parade, Brentford this Thursday (28 July).
Three people had to be escorted from flats above the premises on the second floor by firefighters wearing breathing apparatus. Six people left the hairdressers before the arrival of the Fire Brigade.
Part of the ground floor of the hair salon was damaged by fire.
The Brigade was called at 1.42pm and the fire was under control just over an hour and a half later. Fire crews from Heston, Acton and Ealing fire stations attended the scene.
The cause of the fire is under investigation.

July 29, 2016