Temporary catering unit gutted by blaze in the early hours of Monday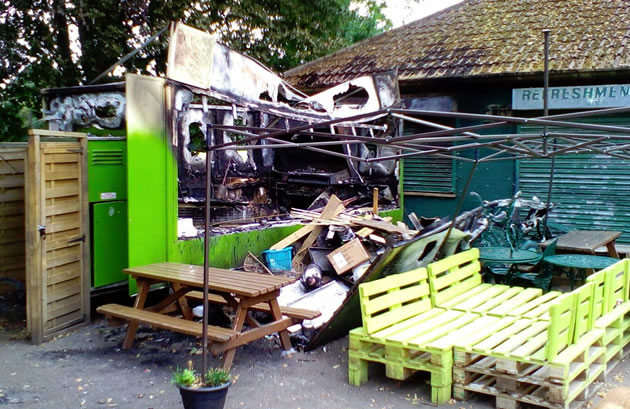 Picture: Bryan Betts
The café in Gunnersbury Park has been gutted by fire early in the morning on Monday (25 July).
The temporary replacement café, which was operating while the new catering facilities for the park were being built, was popular with visitors serving drinks, sandwiches, cakes and ice cream at a spot near the playing fields.
London Fire Brigade (LFB) were first called to the scene at 4am. As a result of investigations by the LFB Fire Investigation Unit police were called later that morning.
LFB investigators have ruled out an electrical fire. Initial enquiries by the police have not identified any suspects at the scene but they are appealing for witnesses.
If you have any information about the fire you can call the police on 101 or Crimestoppers quoting crime ref 0415452/16.


July 28, 2016