Fire starts in loft of property on Ealing Road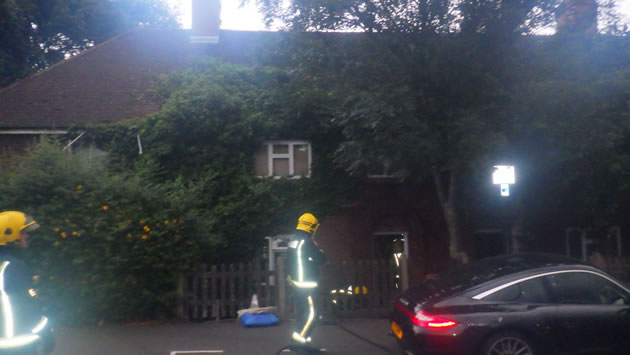 Picture: London Fire Brigade
A smoke alarm helped save the occupants of a house in Ealing Road Brentford when a blaze took hold in the roof of the property yesterday evening (25 July).
Two women and a dog fled the fire and are reported to be unharmed. Members of the public also noticed smoke coming from the roof.
The fire is believed to have originated in the loft space. Part of the loft and its contents were damaged by fire.
Four fire engines and 21 firefighters and officers were was called to the scene at 8.07pm and the fire was under control at 10.11pm. Fire crews from Ealing, Chiswick, Richmond and Hammersmith fire stations attended the scene.
The cause of the fire is under investigation.

July 26, 2016