First team footballers to use facilities for after game recovery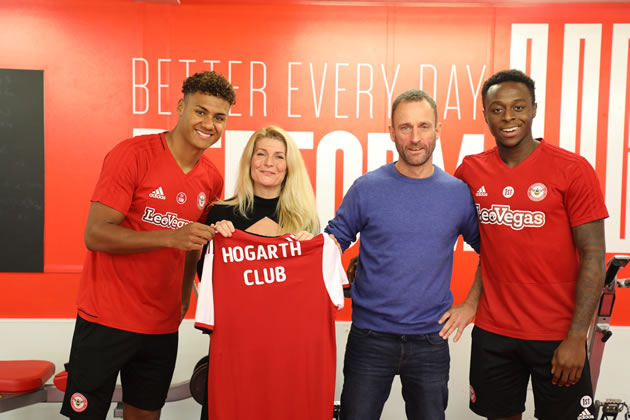 Brentford FC have announced a tie up with Chiswick's premier health club which will see Championship stars using the club for after match recovery.
The partnership will allow Brentford's first team players access to The Hogarth Club when needed. Injured players will be able to use the state-of-the-art facilities for rehabilitation sessions while the squad can also use the pool and gym for recovery between matches to help aid and enhance their performances on the pitch.
Tim Slater, Sales and Marketing Director for The Hogarth Club, said, "Having been established since 1981, The Hogarth Club in Chiswick has established itself as one of the UK's finest health, fitness and wellness clubs. Over almost 40 years we have created special relationships with a host of West London businesses, from Porsche Centre West London to Harvey Nichols. There is great excitement at creating this new partnership with Brentford FC at this special moment in their history with a new stadium being built and a drive for Premier League football."
The Hogarth Club is minutes from Chiswick High Road and within a short walk of the River Thames. It is set in two acres of beautifully maintained grounds with tennis courts, a pool, gym and dance studios. The club prides itself on the personal touch given to members, to help them realise the results they want. It also features relaxation classes, a medispa and a clinic for acupuncture, physiotherapy and a chiropractor.

James Parkinson, Brentford FC Commercial Director, added: "The Hogarth Club is a long-established specialist in health and wellbeing. Our Head of Medical Neil Greig and I have worked for some time to find a suitable venue to deliver the bespoke needs of a professional football club. Since our tour and meeting at the club we saw the immediate advantage of a partnership. We're all looking forward to working with the team and its members."
November 6, 2018