Natalie Sawyer turns up to meet players on International Women's Day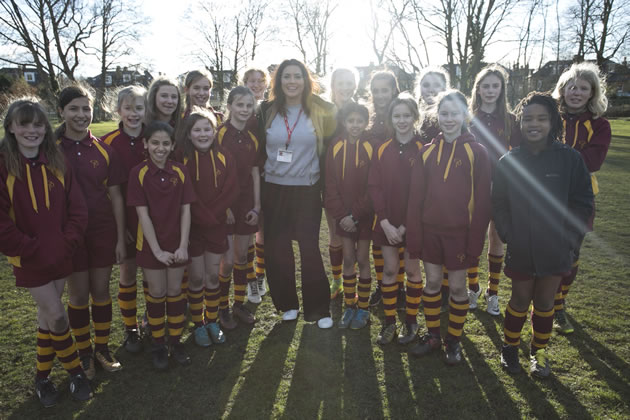 Natalie Sawyer with potential future stars
Sky Sports news presenter and ardent Brentford fan, Natalie Sawyer, has given her backing to the efforts of the club's Community Sports Trust to increase female participation in football.
To mark International Women's Day she attended a Premier League's girls' football session at Orleans Park Academy and met the players who had just played a thrilling football match against another local team.
In her role as Brentford FC Community Sports Trust's ambassador, she chatted to the players who asked Natalie about her experiences in the sports industry and what advice she could give.
Natalie spoke about her job at Sky Sports, "When I was growing up not many women were presenting or covering sport on TV. For me, football has always been my first love and passion, and Sky Sports have been fantastic in nurturing my career."
She also offered advice to the young girls on their future career plans, she said, "Do something you love: you need to be passionate about your career choice and enjoy what you're doing."
With the FA committed to doubling female participation by 2020, Brentford FC Community Sports Trust has been running a girls' football programme for the past 5 years. So far, the Trust says it has engaged with more than 1,000 girls through its girls' football programme.
The event was led by the Trust's female coach, Sharan Khroad, she said, "Natalie is a brilliant example of a woman who has achieved so much in the sports industry. Her influence definitely empowered the young girls she met – along with inspiring me as a female coach."
Sharan has also proven herself a role model for young girls. She volunteered more than 300 community coaching hours for the Trust last year and her commitment was recognised by the Premier League who awarded her 'Kicks Hero of the Year' award.

March 16, 2018