Concern raised about glut as market turnover languishes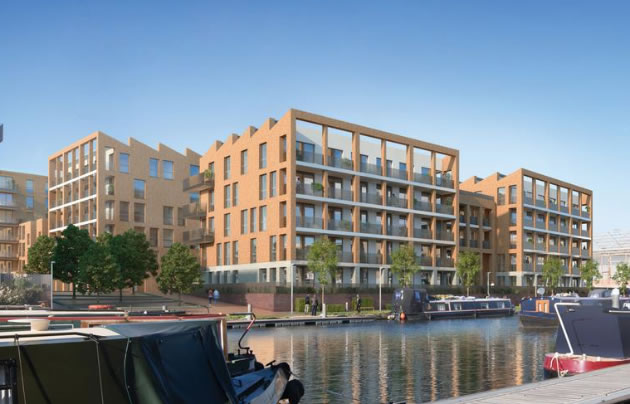 Second phase of Brentford Lock West
The latest figures released by the Land Registry show that the low levels of turnover for Brentford property have continued through the first half of this year.
There were just 43 sales reported in the second quarter of the year in the TW8 postcode area of which 34 were for flats.
With over 2,000 new units at various stages of the development process in the area, concern is being raised again that a glut could be developing.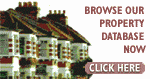 Prices seem to be remaining reasonably stable with the average just below the half a million mark up by 8.7% over the last year but with volumes so low it is hard to take these averages as a reliable guide to the general state of the market.
One local property expert commented, "Buyers in Brentford at the moment are being quite sensible with a lot of focus on properties with scarcity value such as ones with waterside location such as Isambard Court. However, values are now being almost entirely propped up by help-to-buy and it doesn't appear that, even with this incentive, people are prepared to purchase flats in secondary locations.'
Agents believe new sources of demand need to be found if the large number of flats coming to the market are to be sold. Boris Johnson recently stated that he was considering reversing stamp duty changes which made purchases less attractive for buy-to-let investors and this would be welcome to local estate agents.
However this alone was felt not to be sufficient with the local expert commentating, "With the levels of supply anticipated then foreign buyers may be the only people with enough capital to absorb it but they are not going to do so until they believe sterling has decisively turned. That happens only when there is some certainty about our economic future which doesn't appear to be any time soon."
It is felt that unless there is a major change in the economic outlook, many of the developments planned for the area are likely to be delayed or mothballed.
Brentford Property Prices - (April - June 2019)

Area

Semi-det

Sales

Terrace

Sales

Flat/
mais

Sales

Overall Ave

Total Sales

TW8 0

0

0

534250

4

525107

14

527139

18

TW8 8

0

0

0

0

521786

14

521786

14

TW8 9

550000

1

517500

4

321167

6

413364

11

Total

550000

1

525875

8

487750

34

496291

43

Change
in quarter

3.8%

0.0%

-11.7%

-33.3%

21.9%

-22.7%

9.7%

-25.9%

Change
in year

3.1%

-50.0%

-7.6%

-27.3%

25.8%

30.8%

8.7%

7.5%

Change
in 3 years

-1.8%

-50.0%

-25.7%

-20.0%

-20.3%

-76.4%

-19.7%

-72.4%

Change
in 5 years

12.3%

-80.0%

13.1%

-20.0%

16.9%

-82.2%

17.7%

-79.2%

Change
in 10 years

123.2%

-85.7%

86.9%

-20.0%

99.1%

100.0%

93.9%

26.5%
Where do I live? Brentford TW8 postcodes are divided into three sectors, TW8 0xx, TW8 8xx and TW8 9xx. Broadly speaking, TW8 0xx covers areas east of Boston Manor Road, TW8 8xx goes west of Boston Manor Road, whilst TW8 9xx covers the areas to the north of the A4.
Source: Land Registry

According to the Nationwide House Price Index the average sale price in London was £465,722 down by 3.8% in the second quarter compared to the previous three months. Over the last year prices are down by 0.7% This is the eighth consecutive quarterly decline for London in a row. Moreover, prices in the capital are still only around 5% below the all-time highs recorded on Q1 2017 and c50% above their 2007 levels (by comparison, UK prices are only around 17% higher over the same period).
For the UK as a whole the average sale price was up by 0.4% over the last year to £215,910 with Northern Ireland seeing the strongest performance.
Commenting on the figures, Robert Gardner, Nationwide's Chief Economist, said, "Survey data suggests that new buyer enquiries and consumer confidence have remained subdued in recent months. Nevertheless, indicators of housing market activity, such as the number of mortgages approved for house purchase, have remained broadly stable.
"Housing market trends are likely to continue to mirror developments in the broader economy. While healthy labour market conditions and low borrowing costs will provide underlying support, uncertainty is likely to continue to act as a drag on sentiment and activity, with price growth and transaction levels remaining close to current levels over the coming months."
The RICS UK Residential Market Survey for the second quarter concluded, "Although anecdotal commentary from respondents remains generally a little downbeat, contributors reported a rise in buyer demand, that new instructions have held steady, and that newly agreed sales also edged into positive territory for the first time in twenty-eight months."
Regular updates on the local property market are published in the weekly BrentfordTW8.com newsletter.
August 2, 2019