Turnover fails to maintain momentum seen at end of last year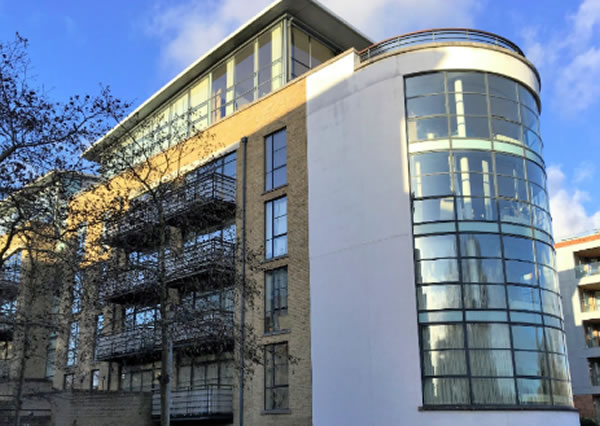 Ferry Quays
A brief recovery in turnover in the Brentford property market has proven to be short lived with the latest figures showing slow sales so far this year.
The Land Registry have released data which shows that just 39 transactions have been made in the TW8 postcode area so far this year.
Market activity had picked up at the end of 2018 with sales of units in Isambard Court on Boaters Avenue, which is part of the second phase of the Brentford Lock West development, boosting the overall number. However in the first quarter of 2019 only one sale has been reported in the development and just four sales overall of new build apartments.
The average price of a home sold so far this year in Brentford is £443,635 down by 12.9% on the same period last year though with volumes so low it is hard to say how representative this is of the true state of the market.
One local agent told us, "Recent activity seems to have moved away from the riverside areas to parts of Brentford closer to the A4. There is still reasonable demand in the secondary market and Help To Buy continues to be a prop to the market. Take that away and sales arising from probate the market would be close to dead."
The highest price paid for a property in the area was £975,000 for a flat in Ferry Quays.with £957,000 paid for a house on The Ride. Only seven houses have been reported as being sold so far.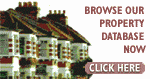 The Nationwide's House Price Index showed that London had the fastest pace of decline in the UK in the first quarter of 2019 with prices down by 3.8% compared with the same period in 2018 averaging £455,594. This is the steepest fall for the area since 2009 and the seventh consecutive quarter in which prices have declined. The Nationwide's analysts say this partly reflects the level of price outperformance previously seen in the capital and the impact of policy changes on the Buy to Let market which has had a bigger effect on London because the private rental sector accounts for a larger proportion of the housing stock than elsewhere in the country.
Commenting on the figures, Robert Gardner, Nationwide's Chief Economist, said, "UK house price growth remained subdued in March, with prices just 0.7% higher than the same month last year.
"Indicators of housing market activity, such as the number of property transactions and the number of mortgages approved for house purchase, have remained broadly stable in recent months, even though survey data suggests that sentiment has softened.
"Measures of consumer confidence weakened around the turn of the year and surveyors report that new buyer enquiries have continued to decline, falling to their lowest level since 2008 in February."
The March 2019 RICS UK Residential Survey results show little departure from the subdued picture evident across the sales market for several months now. They say forward looking indicators suggest this lack of momentum is likely to continue for a while longer, although perceptions on the twelve month outlook are a little more sanguine. However London and the South East continue to display the weakest sentiment in terms of prices.

Regular updates on the local property market are published in the weekly BrentfordTW8.com newsletter.
Brentford Property Prices - (January - March 2019)

Area

Detatched
Sales

Semi-det

Sales

Terrace

Sales

Flat/
mais

Sales

Overall Ave

Total Sales

TW8 0

0

0

0

0

475000

3

433435

23

438231

26

TW8 8

0

0

530000

1

430000

1

477375

4

478250

6

TW8 9

957000

1

0

0

785000

1

259250

5

434036

7

Total

957000

1

530000

1

528000

5

411711

32

443635

39

Change
in quarter

-20.5%

-75.0%

-16.8%

-50.0%

-12.5%

-47.5%

-11.8%

-48.0%

Change
in year

12.4%

0.0%

-11.7%

-61.5%

-12.4%

14.3%

-12.9%

-7.1%

Change
in 3 years

-36.8%

-75.0%

-13.7%

-72.2%

-22.0%

-78.2%

-77.2%

Change
in 5 years

25.4%

-87.5%

12.9%

-73.7%

30.7%

-58.4%

26.4%

-62.5%

Change
in 10 years

60.3%

-50.0%

108.4%

0.0%

85.8%

28.0%

90.1%

21.9%
Where do I live? Brentford TW8 postcodes are divided into three sectors, TW8 0xx, TW8 8xx and TW8 9xx. Broadly speaking, TW8 0xx covers areas east of Boston Manor Road, TW8 8xx goes west of Boston Manor Road, whilst TW8 9xx covers the areas to the north of the A4.
Source: Land Registry

May 13, 2019