Things could get worse as hot weather and World Cup likely to have hit demand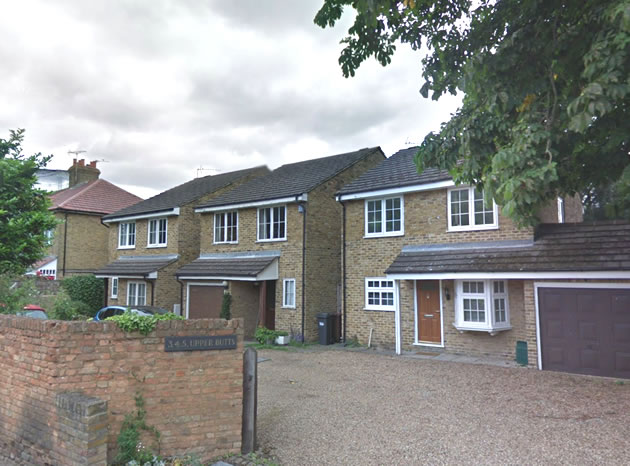 House in the Upper Butts changed hands for £855,000. Picture: Google Streetview
The already moribund Brentford property market has seen demand sink even further with activity falling from historically low levels.
According to the Land Registry only 24 properties changed hand in the TW8 post code area in the second quarter of the year and not one sale of a newly built flat was recorded. This further exacerbates concerns about a potential overhang of supply and the viability of schemes such as the football stadium and the bus garage which are dependent on flat sales to proceed.
Most of the flats that changed hands in the secondary market from April to June were in the Kew Bridge area but prices were well down on the levels seen when major new developments were being marketed.
The average price in Brentford is down by 8.6% over the year but so few properties are selling that it is impossible to claim that this number is representative of the whole market.
There appears to be some residual demand for family houses in the area and the highest price paid during the quarter was £855,000 for a detached house in Upper Butts.
Local agents have pointed out that things are likely to get even worse before they get better as demand will have been impacted by the hot weather and people watching the World Cup rather than house hunting. A further rise in interest rates is also likely to discourage buyers.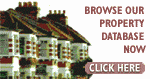 The latest House Price Index data published by the Land Registry shows that London prices are the only ones that have fallen over the last year (to May) with the average now £478,853.
Figures for July from the Nationwide House Price Index show that the average price of a home in the UK rose by 2.5% to £217,010.
The was before the Bank of England's Monetary Policy Committee (MPC) will increased rates at their next meeting at the beginning of the month from 0.5% to 0.75%.
There is not a high degree of concern that the rise in interest rates will have much impact on the property market. Commenting on the figures, Robert Gardner, Nationwide's Chief Economist, said, "Providing the economy does not weaken further, the impact of a further small rise in interest rates on UK households is likely to be modest.
"This is partly because only a relatively small proportion of borrowers will be directly impacted by the change. Most lending on personal loans and credit cards is fixed or tends to be unaffected by movements in the Bank Rate. Similarly, in recent years, the vast majority of new mortgages have been extended on fixed interest rates."
Brentford Property Prices - (April to June 2018)

Area

Detached

Sales

Semi-det

Sales

Terrace

Sales

Flat/
mais

Sales

Overall Ave

Total Sales

TW8 0

0

0

450000

1

570000

4

443100

10

477400

15

TW8 8

855000

1

0

0

0

0

320000

1

587500

2

TW8 9

0

0

0

0

545167

3

260750

4

382643

7

Total

855000

1

450000

1

559357

7

386267

15

458937

24

Change
in quarter

-4.6%

0.0%

-1.2%

-36.4%

-17.4%

-44.4%

-7.4%

-38.5%

Change
in year

-35.5%

0.0%

-2.2%

-58.8%

-19.3%

-74.6%

-8.6%

-68.8%

Change
in 3 years

-2.9%

-66.7%

6.9%

-61.1%

-25.6%

-91.3%

-12.8%

-87.7%

Change
in 5 years

-15.1%

-85.7%

42.7%

-63.2%

-8.3%

-77.3%

6.2%

-74.5%

Change
in 10 years

41.5%

-66.7%

58.5%

-12.5%

24.6%

-73.2%

45.5%

-64.2%
Where do I live? Brentford TW8 postcodes are divided into three sectors, TW8 0xx, TW8 8xx and TW8 9xx. Broadly speaking, TW8 0xx covers areas east of Boston Manor Road, TW8 8xx goes west of Boston Manor Road, whilst TW8 9xx covers the areas to the north of the A4.
Source: Land Registry

August 10, 2018