20 metre high pole would have had detrimental impact on nearby allotments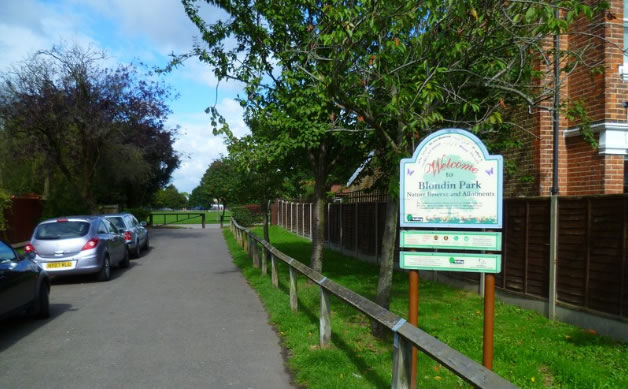 Blondin Park. Picture: Shazz
The second attempt to put up a so called 'Monster Mast' in Blondin Park has failed with Ealing Council refusing permission to the application made jointly on behalf of EE and Three
Council planners ruled that the 20 metre high monopole would have a detrimental impact on a Public Open Space and spoil the visual amenity of a Site of Importance to Nature Conservation, namely the nearby allotments and the area south of the allotments.
Three mature trees and surrounding vegetation would have needed to be removed and the mast would have been considerably higher than the trees that remained.
It was to be located within the western corner of Blondin Park on a grassed area adjacent to the boundary between the allotments to the west and Blondin Park to the east.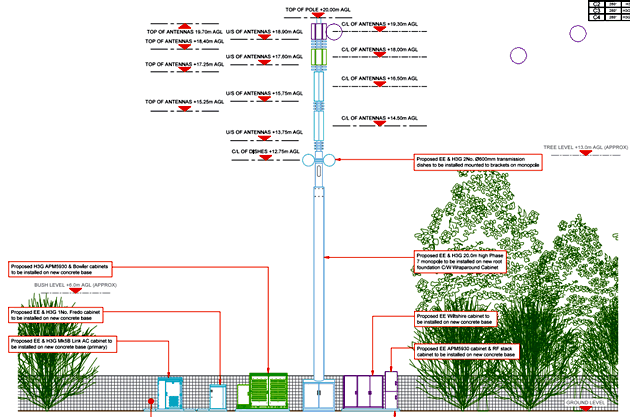 Drawing of planned mast from applicant's rejected submission
Blondin Park is located within a residential area and is bordered by the railway line and TFL depot to the north, residential properties along Blondin Avenue and Niagara Avenue to the east, residential properties along Windhill Road and Swyncombe Avenue to the south and residential properties along the Boston Manor Road to the west.
There were 109 comments on the application, 107 of which all were objections including from the Blondin Allotment Association and Ealing Fields Residents' Association. There was one comment in support and one that was neutral.
January 13, 2021