70 firefighters attend blaze which sent up plume of smoke visible across West London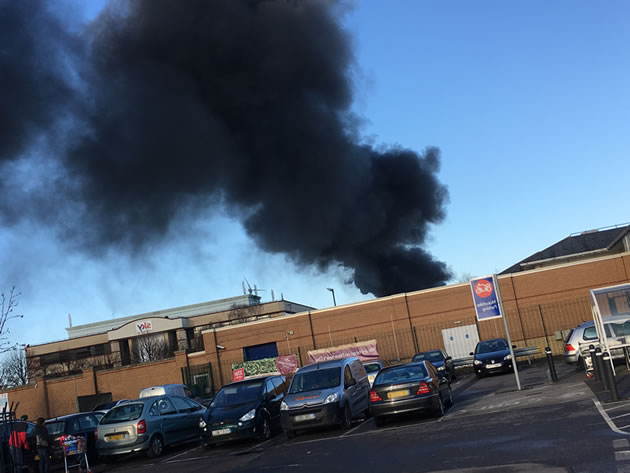 View from Tescos Car Park Osterley. Picture: Robert Charig
75 tonnes of waste caught fire in a recycling centre in Brentford this Bank Holiday Monday (2 January). A plume of smoke was sent up that led to over seventy calls being made to the emergency services.
Ten fire engines and around 70 firefighters and officers were at the blaze at the European Metal Recycling (EMR) facility on Transport Avenue. Local residents were also advised to keep windows closed as a precaution.
Station Manager Jerome Kumedzina who was at the scene said, "Our firefighters worked extremely hard to get this fire under control and they will now remain at the scene for some time damping down."
Crews from Chiswick, Heston, Ealing, Southall, Twickenham and Feltham fire stations are at the scene.
The Brigade was called at 12.08pm and the fire was under control at 3.11pm.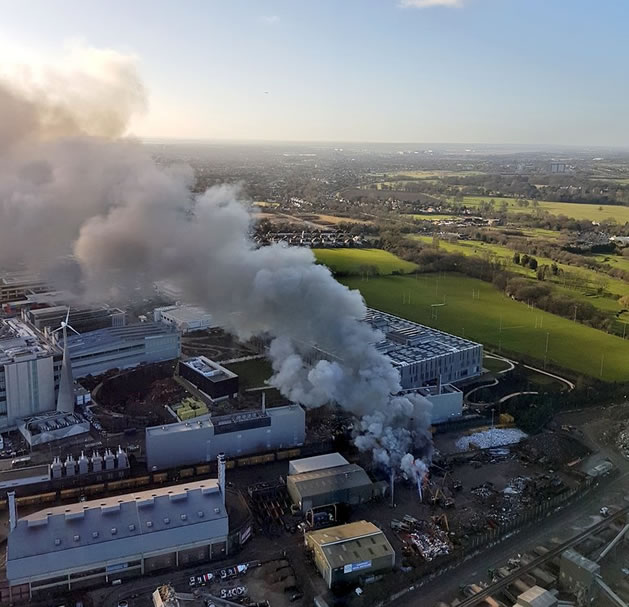 Picture: NPAS London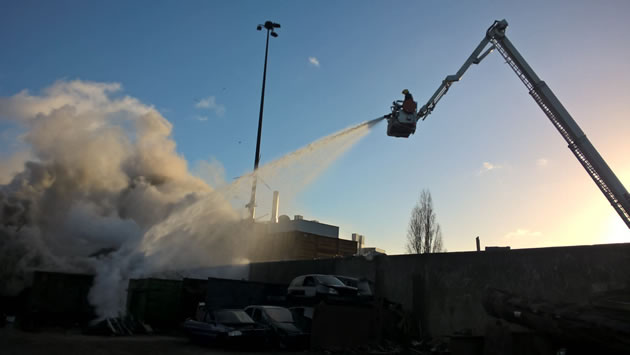 Picture: London Fire Brigade
The cause of the fire is under investigation.

January 3, 2017