Members of the public in Clayponds Lane come to her assistance
A woman was rescued by members of the public from a flat fire on Clayponds Lane this Monday evening (4 January).
She was helped out of the second floor flat unscathed before the Fire Brigade arrived.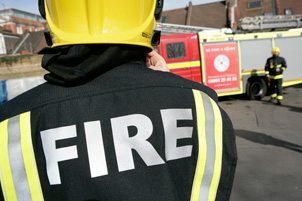 The fire affected a three roomed flat part of which was damaged by fire.
Fire engines from Chiswick and Acton fire stations attended the incident.
The Brigade was called at 6.51 and the fire was under control less than an hour later. The cause of the fire is under investigation.
January 6, 2016