One of eight individuals from six championship clubs found to have disease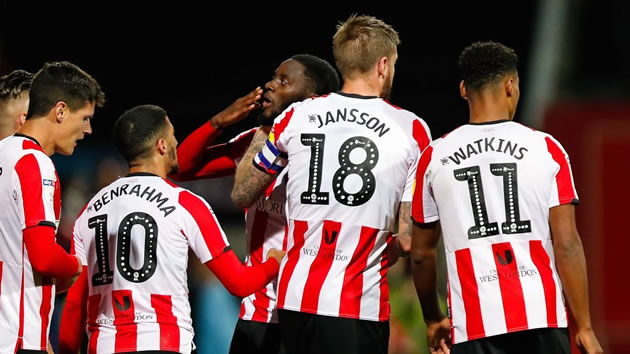 Brentford players before social distancing enforced. Picture: Brentford FC
A player from Brentford FC has tested positive for Covid-19.
The unnamed squad member is one of eight players from six Championship clubs found to have the disease after 2,213 tests were carried out by the English Football League (EFL).
Brentford say the individual concerned is now self-isolating in accordance with the EFL guidelines. He will not be permitted to enter training ground facilities and will not be taking part in games as fixtures resume. Brentford are due to play Fulham at Craven Cottage this Saturday lunchtime.
He will have to self-isolate for at least seven days until his symptoms disappear, with a gradual return to take place over if symptoms do persist. If a player does not show any symptoms but tests positive he must remain away from the club for at least 10 days, and will have to enter the seven-day isolation immediately if they then show symptoms later on.
This is the seventh round of testing and takes the number of individuals to provide a positive sample to 40, from a total of 8,780 tests across all 24 Championship clubs. The EFL are now announcing the test results every week. .
There were two positive tests in League on out of 254 taken and no player or staff member in League Two was found to be infected from 174 tests.

June 19, 2020