Men from Brentford and Isleworth among those detained for allegedly taking part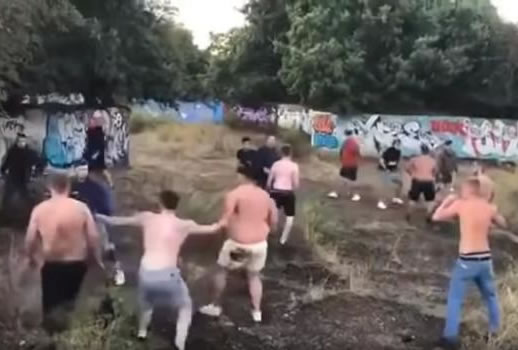 Video still of the brawl from YouTube
An investigation into a mass brawl involving fans of Brentford and Millwall football clubs has resulted in fourteen people being arrested this Thursday (6 December).
The men were detained in what police believe was a pre-arranged fight between supporters of the club which took place in the Hounslow area on 25 August.
Videos of the fight appeared on social media showing a number of shirtless men in a muddy field.
The fourteen men were arrested in a series of dawn raids across London and the south east. They were arrested on suspicion of violent disorder and remain in custody. The arrests include that of a 19-year-old man from Brentford and a 21-year-old man from Isleworth as well as others from the Hounslow area. Most of those arrested were in their twenties but one man from Kennington who was detained was 37.
Inspector Matt Ashmead from the Met's Football Unit said: "This sends out a clear message that any form of violence, whether football related or not, will not be tolerated and we will actively target those involved in this type of behaviour.
"We will work with our partners, including the relevant clubs, to ensure those responsible are kept away from football matches so genuine supporters can attend in safety."

December 6, 2018