Council say that 15 loads of fly-tipping needed to be moved from Ballymore property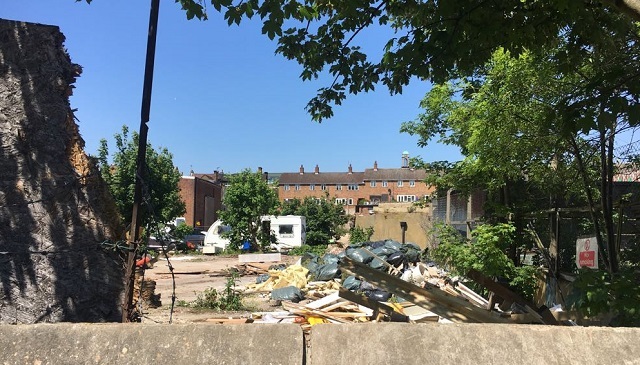 Rubbish pile left on Ballymore site
A group of travellers that had taken possession of the Ballymore development site on Brentford High Street have been moved on after the owner took legal action against them.
Ballymore took action via the courts to have the group removed as quickly as possible, with support from Hounslow Council and Hounslow Police. The occupation was originally reported to the Council by a member of the public. Groups of travellers have taken over the same site on previous occasions.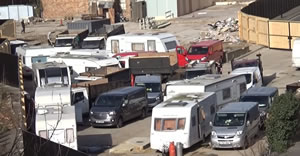 A previous encampment at the site
The travellers were moved from the site on Wednesday 16 May with the use of bailiffs which were provided by Ballymore on support of Hounslow Police.
The Council say they were illegally residing on private land and fly-tipping on the site. They allegedly left behind 15 loads of fly-tipping which will need to be removed by the landowner.
A Hounslow Council spokesperson said,"We would like to thank the residents who got in touch about the group illegally occupying the site and dumping their waste and we thank Hounslow Police, who have done a sterling job in supporting Ballymore.
"As a council we're doing everything we can to tackle fly-tipping and by working together with our residents, the police and other agencies, we're showing that those few people who are tarnishing our borough with their rubbish cannot get away with it."
It was recently reported that the amount of rubbish fly-tipped across England each year could stretch from London to Moscow and the cost of clearing up fly-tipping rose to more than £57million during 2016/17, up 13 per cent on the previous year, according to the Local Government Association.

May 18, 2018