Area sees values rise but turnover remains at historical lows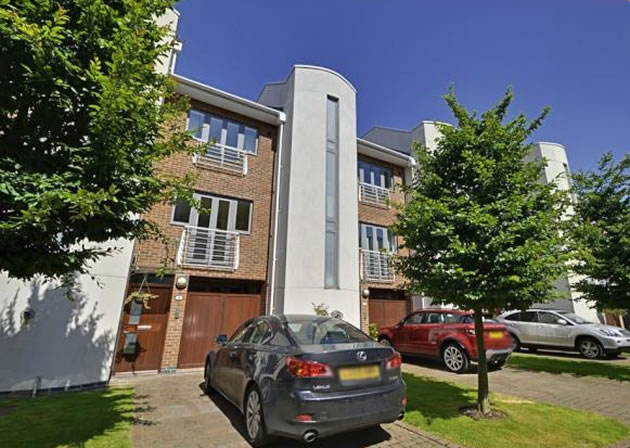 Tallow Road Town House went for £1.2million
Brentford property prices rose by 27.7% on average during 2017 according to the latest data from the Land Registry.
However, given the relative low number of transactions in the fourth quarter of the year, this figure is likely to overstate the actual rise in values in the TW8 post code area. In addition the comparative period during 2016 saw no detached or semi-detached houses selling which created a low base for comparison. The overall average was boosted by the sale of a four bedroom in Tallow Road which sold for £1.2million in November.
Nevertheless, looking the prices acheived for both terraced houses and flats compared to the same period last year, the Brentford area does seem to have bucked the trend of falling prices being seen elsewhere in London.
The average price in the last three months of the year in TW8 was £523,560 based on 36 sales reported so far.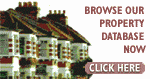 According to the Nationwide House Price Index, property values in London as a whole fell for the first time in eight years during 2017 down by half a percent. This made it the weakest performing region of the country for the first time since 2004.
Across the UK the price of the average home rose by 2.6% to £211,156 with low mortgage rates and healthy employment growth supporting price. However, prices were held back by mounting pressure on household incomes and declining consumer confidence. Demand from buy to let investors was also held back by stamp duty and tax changes during the year.
The RICS, the professional body for surveyors, is predicting a further though slight reduction in sales this year and further price declines in the London area. They are not expecting these to be significant because of the lack of supply.
RICS UK Market Survey has recently shown buyer enquires stalling, sales volumes stagnating and sentiment turning altogether more cautious as a result in the final quarter of the year. They say stock on estate agents books close to all-time lows.
Tarrant Parsons, RICS Economist, commented, "Following a pretty lacklustre finish to 2017, the indications are that momentum across the housing market will be lacking as 2018 gets underway. With several of the forces currently weighing on activity set to persist over the near term, it's difficult to envisage a material step-up in impetus during the next twelve months. However, the fundamentals are not much changed from the end of 2017, so levels of activity should soften only marginally when compared to the year just ending. A real lack of stock coming onto the market remains one of the biggest challenges, while affordability constraints are increasingly curbing demand in some parts. Given these dynamics, price growth may fade to produce a virtually flat outturn for 2018."
"That said, despite the recent interest rate hike, mortgage rates are set to remain very favourable, with the prospect of further rises seemingly minimal over the coming year. Alongside this, government schemes such as help to buy should continue to provide some support to sales activity."
Brentford Property Prices - (October to December 2017)
Area
Semi-det
Sales
Terrace
Sales
Flat/
mais
Sales
Overall Ave
Total Sales
TW8 0
555000
1
539200
5
429050
13
464666
19
TW8 8
0
0
1210000
1
461357
7
554937
8
TW8 9
822500
2
661000
5
315000
2
620000
9
Total
733333
3
655545
11
428961
22
523560
36

Change in Quarter

-
-
-2.5%
-26.7%
9.8%
-24.1%
0.8%
-34.5%

Change in year

-
-
26.0%
37.5%
7.8%
-69.9%
27.7%
-55.6%

Change in 3 years

76.7%

200.0%

20.3%

-35.3%

14.6%

-82.7%

30.5%

-75.3%

Change in 5 years

105.6%
0.0%
80.6%
-31.3%
53.1%
-31.3%
68.5%
-29.4%

Change in 10 years

130.7%
-57.1%
87.4%
37.5%
82.9%
214.3%
72.8%
63.6%
Where do I live? Brentford TW8 postcodes are divided into three sectors, TW8 0xx, TW8 8xx and TW8 9xx. Broadly speaking, TW8 0xx covers areas east of Boston Manor Road, TW8 8xx goes west of Boston Manor Road, whilst TW8 9xx covers the areas to the north of the A4.
Source: Land Registry

February 9, 2018