Developers say buyer demand remains strong but fewer units on the market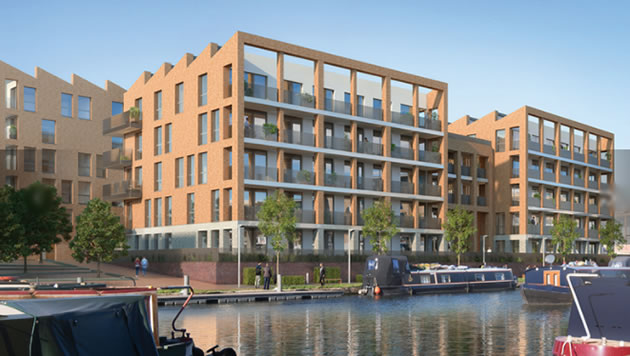 Computer generated image of Brentford Lock West development
The latest figures for sales of homes in the Brentford area are showing a sharp decline in the number of transactions taking place.
Just 15 flats have been reported as being sold in the Kew Bridge area so far this year. Previously this type of property had accounted for up to 70% of sales in the area.
Local developers say they are still seeing strong interest in the area and that the fall in turnover is down to fewer new developments being marketed at the moment.
John Robinson, Development Director at Brentford Lock West commented, "While the latest figures for the Brentford property market do not appear strong on paper, this is simply a reflection on the very limited number of new homes currently on the market here, opposed to a lack of buyer demand.
"Since launching the first of our homes for sale on phase two at Brentford Lock West earlier this year we have experienced strong interest, particularly from local buyers, with a number of homes already reserved off plan. With Help to Buy now available at our development and a wide range of homes on offer (from one bedroom apartments to penthouses), there's a great opportunity for buyers looking to make this exciting part of west London home. "
Prices have rebounded this year up by 20% from the levels seen at the end of 2016 but this largely reflects a shift of activity to the west of Boston Manor Road in the last few months of the year. Sales of cheaper units in that area drove down the overall average which has recovered in 2017 once a larger proportion of sales were in the east of the area.
Compared to the same time last year prices in the area are down by 9.9% The value of terraced houses in the area seem to be holding up particularly well although volume levels are too low to reach firm conclusions.
Ray Upcraft a partner at independent local estate agent Russell Collins says, "It does seem that the traditional, in particular Victorian properties seem to be selling faster than the new builds.
"Also the buy to let market has pretty much ground to a halt since Brexit, April 1st last year and the extra 3% stamp duty/changes in tax rulings which really effects the new build market. This is not specific to Brentford, as the same can be said of Ealing. "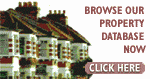 Simon Rubinsohn, RICS Chief Economist sees the lettings market as being stronger than the sales side. He said, "It is noticeable that the amount of new rental instructions coming through to agents is continuing to edge lower, which is not altogether surprising given the changing landscape for buy-to-let investors. One consequence of this is that rents are expected to continue rising not just in the near term but also further out and at a faster pace than house prices."
During March 2017 London was the worst performing region of the country according to the Land Registry with prices falling by 1.5% from the previous month to £471,742. Over the course of the last twelve months prices have risen by 1.5%.
For England as a whole prices are up by 4.4% in the year to March rising to an average of £232,530.
The number of completed house sales in London in January, the latest month for which figures are available, fell by 26.3% to 5,968 compared with 8,093 in January 2016.
A list of properties sold in the Brentford area will appear in a forthcoming edition of the BrentfordTW8.com newsletter.
Brentford Property Prices - (October to December 2016)
Area
Semi-det
Sales
Terrace
Sales
Flat/
mais
Sales
Overall Ave
Total Sales
TW8 0
0
0
642500
2
504900
15
521088
17
TW8 8
535000
1
440000
1
431077
13
438600
15
TW8 9
787500
2
621250
4
331250
4
538500
10
Total
703333
3
601429
7
453203
32
495774
42

Change in Quarter

-
-
15.6%
-12.5%
13.5%
-54.9%
20.4%
-46.8%

Change in year

-16.1%
-25.0%
-1.7%
-61.1%
-14.1%
-78.2%
-9.9%
-75.4%

Change in 3 years

66.4%

-62.5%

28.6%

133.3%

30.2%

88.2%

40.9%

82.6%

Change in 5 years

-
-
88.1%
0.0%
68.0%
-13.5%
78.5%
-4.5%

Change in 10 years

-
-
83.2%
-70.8%
78.8%
-34.7%
73.3%
-48.1%
Where do I live? Brentford TW8 postcodes are divided into three sectors, TW8 0xx, TW8 8xx and TW8 9xx. Broadly speaking, TW8 0xx covers areas east of Boston Manor Road, TW8 8xx goes west of Boston Manor Road, whilst TW8 9xx covers the areas to the north of the A4.
Source: Land Registry

May 19, 2017