More records broken as demand for flats in Kew Bridge area increases
The highest price paid for a home in Brentford has been smashed after a record £4,550,000. It was paid for a penthouse unit in the Rothschild House development at 8 Kew Bridge Road.
The price tops the previous record in the TW8 post code area which was set last year when £3,265,000 was paid for a seven bedroom property in the Butts.
It is understood that the apartment was originally marketed for £3,400,000 but held back when it became clear that demand for units in the area was high.
During the third quarter of the year the average price of a property in the TW8 post code area reported as sold to the Land Registry was £516,640 up by 17.0% over the same period last year. This is marginally down on the record level seen in the previous quarter. The record sale of the apartment is not included in the latest figures as it was registered at the end of June.
In line with the trend seen so far this year over two thirds of sales have been of flats in the eastern part of the area closer to Kew Bridge. Prices to the west of the River Brent have not seen the same level of increase.
Ray Upcraft of Russell Collins Estate Agents said, "Brentford (TW8) is seeing a distinct change in demographics and it is quite noticeable that, especially the new build properties, are attracting buyers from Chiswick/Ealing & Shepherd's Bush.

"The Victorian properties are also holding their value as they are more attractive by the families looking for larger homes and not so worried about 'yield' which a buy to let investor would concern themselves with on a new build."
There are some concerns about future supply in the local market with developments such as the Brentford Stadium enabling project, the new multi-use development at Capital Interchange way and the revamp of the Watermans site likely to bring a significant number of new units. Nearby the 32 storey tower planned at Chiswick Roundabout will also add to the total.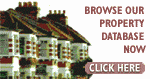 The September figures from the Land Registry's Market Trend Data survey show that London remains the country's best performing area in terms of residential property price rises. The average price in the capital is now just short of half a million at £499,997 up by 9.6% over the last year. The average property value in England and Wales rose by 5.3%to £186,553. Monthly house prices up 1.0 per cent since August 2015.
The number of completed house sales in England and Wales decreased by 4% to 81,696 compared with 84,691 in July 2014. The number of properties sold in England and Wales for over £1 million in July 2015 decreased by 9% to 1,413 from 1,555 a year earlier. Repossessions in England and Wales decreased by 50 per cent to 471 compared with 943 in July 2014 with only 36 taking place in London during the month.
In October, 25% more chartered surveyors in London saw house prices rise according to the latest RICS UK Residential Market Survey, compared to a balance of 26% more in September, showing a steady increase month-on-month.
However, only 5% more chartered surveyors are expecting a rise in prices in the capital over the next three months – this is the lowest reading across the UK over this time period. Despite this, the twelve month view for the capital is still relatively strong with 53% more respondents expecting prices to increase.
Demand from potential buyers grew modestly across London in October with 7% more respondents seeing a rise in new buyer enquiries. Demand continues to considerably outpace supply and the number of new instructions decreased for the ninth month in succession, with 9% more chartered surveyors reporting a fall, contributing to the rise in prices in the capital. The supply of new listings to the UK market as a whole has been in decline since the start of the 2015 with a decrease in new instructions in London every month this year.
In the London lettings market, demand increased at broadly similar pace to that of supply in the three months to October, as new landlord instructions rose at the quickest quarterly pace since early 2014. Nevertheless, rental expectations remain strong and respondents continue to expect rents to rise over the year ahead. Rental growth in the London is anticipated to accelerate to an average of around 4.5% per year over the coming five years.
Simon Rubinsohn, RICS Chief Economist, commented, "It is hard to get away from the issue of supply when it comes to the current state of the housing market. The legacy of the drop in new build following the onset of the global financial crisis is now really hitting home with both the sales and letting markets continuing to show demand outstripping supply on a month by month basis. And if the five year projections from members regarding the outlook for both prices and rents is anything to go by, property is set to become even more unaffordable going forward making the governments focus of boosting to delivery of new homes absolutely critical."
Changes to the tax regime have also had an impact in the top end of the market with the turnover of larger family houses in the area falling.
Adrian Gill, director of Reeds Rains and Your Move estate agents, said, "The Chancellor's intimidating Stamp Duty remodel is still spooking the top end of the London market. Properties worth over £1.5 million have been hit with a stamp duty increase, currently set at 12% of the portion of the property's value above £1.5m, up from 5% previously. As a result, sales of homes worth more than £1.5 million have fallen by 35% in Q3, compared to a year ago. This tax has really put the shackles on the prime market in the capital, as three quarters of these sales since January 2014 took place in London. "
A list of properties sold in the Brentford area will appear in a forthcoming edition of the BrentfordTW8.com newsletter.
Brentford Property Prices - (July - September 2015)

Area

Semi-detached

Sales

Terrace

Sales

Flat/
mais

Sales

Overall Ave

Overall Sales

TW8 0
480000
1
570333
9
558479
103
558729
113
TW8 8
419500
3
0
0
378770
21
383862
24
TW8 9
442500
1
591857
7
292000
9
424324
17
Total
436200
5
579750
16
512072
133
516640
154
Change in Quarter
-5.9%
66.7%
5.7%
0.0%
1.7%
-0.7%
-0.1%
0.0%
Change in year
-7.5%
-16.7%
17.2%
-36.0%
34.9%
90.0%
17.0%
51.0%
Change in 3 years

-13.3%

66.7%
39.2%
23.1%
57.8%
121.7%
48.7%
102.6%
Change in 5 years
-
-
61.6%
-5.9%
113.4%
250.0%
86.8%
180.0%
Change in 10 years
50.3%
-28.6%
109.4%
-11.1%
97.8%
177.1%
94.0%
111.0%
Brentford Property Prices - (April - June 2015)

Area

Detached

Sales

Semi-detached

Sales

Terrace

Sales

Flat/
mais

Sales

Overall Ave

Overall Sales

TW8 0
0
0
380000
1
461500
5
537413
101
532394
107
TW8 8
2000000
1
505000
2
534475
4
418260
29
479929
36
TW8 9
0
0
0
0
618286
7
272500
4
492545
11
Total
2000000
1
463333
3
548338
16
503718
134
517283
154
Change in Quarter
426.3%
0.0%
-31.7%
-40.0%
-5.3%
60.0%
22.2%
30.1%
18.3%
29.4%
Change in year
344.4%
0.0%
-5.4%
-40.0%
18.0%
60.0%
20.7%
-29.8%
22.7%
-25.6%
Change in 3 years
-
-
49.4%
33.3%
34.2%
74.0%
38.2%
73.0%
Change in 5 years
-
-
55.8%
60.0%
92.3%
127.1%
88.1%
123.2%
Change in 10 years
32.7%
-25.0%
96.1%
33.3%
79.0%
226.8%
81.0%
170.2%
Where do I live? Brentford TW8 postcodes are divided into three sectors, TW8 0xx, TW8 8xx and TW8 9xx. Broadly speaking, TW8 0xx covers areas east of Boston Manor Road, TW8 8xx goes west of Boston Manor Road, whilst TW8 9xx covers the areas to the north of the A4.
Source: Land Registry

November 13, 2015