Flats in the Kew Bridge area making up two thirds of homes sold in the TW8 area
Brentford property prices have rocketed to new all-time highs so far this year with the average home in the area now costing more than half a million. Local property experts are predicting further rises in TW8 for the rest of the year.
During the second quarter of the year the average price of a property in the TW8 post code area reported as sold to the Land Registry was £517,283 up by 22.7% over the same period last year.
Most of the activity has been in flats in the riverside area around Kew Bridge both in the primary and secondary markets. Such sales make up over two thirds of all residential property transactions in the area.
One flat on Kew Bridge Road which was bought as a new build last year has already been sold for over £1,500,000 giving the original owner a profits of over £100,000 in under twelve months.
However, the rises seen in Brentford are not confined to just one area. Prices have increased across the board with other areas also seeing record levels.
John Robinson, Development Director, Brentford Lock West,"It comes as no surprise to us that property prices in Brentford have recorded strong growth. We have continued to see demand for homes in Brentford increase, with the majority of homes on our first phase now sold out. The town has a lot to offer and with access to green open spaces on your doorstep, a waterside setting and a great sense of community, we have seen a lot of buyers from neighbouring towns such as Chiswick and Ealing now looking to move here. With further enhancements taking place in the town, we would expect to see this strong house price growth continue."
Alastair Hilton of Winkworth Estate Agents said, "I've been saying for some time now that the place to buy for investment is Brentford. The figures are showing that I seem to have been right. There are an enormous number of apartments being built here and it is raising the profile of Brentford. With all of these people moving into their new flats, they will want somewhere to eat and drink and it's safe to say that the High Street will be transformed over the next five years to cater for this new demand. I wouldn't recommend buying in Brentford for a quick increase because of the high supply at the moment, but over five years, my prediction is that Brentford prices will outperform Chiswick in percentage terms."
Ray Upcraft of Russell Collins Estate Agents said, "The new build market does not follow the same trend as the Victorian type terraces/conversion flat which we sell most of in the TW8 area. 500,000 would buy a luxury apartment or a 2 bed terraced house. The market has been healthy since the turn of the year in TW8. Expect another surge in prices as Crossrail fever hits Ealing and Acton and buyers look to a nearby area such as Brentford."
Vik Sharma at Hunters Estate Agents commented, " Developers have flocked to the area and have taken up spots along the River Thames where you can clearly see the mass development of luxury apartments. This has brought to the area a completely new type of clientele, first time buyers who work in and around the City are finding all the comforts of ease of travel along with luxury living within this area. The upside to this is we are clearly witnessing a hike in pricing as affordability has increased with the Governments help-to-buy schemes allowing first time buyers to purchase with minimal deposits. Investors alike, have seen the potential growth in the area and are snapping up properties off plan before selling them off for a healthy profit on completion of these developments. The regeneration in the area with the much anticipated 'new high street' within the plans has given the area a real lift and we at Hunters estate agents are in the midst of property boom in Brentford."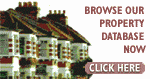 June data from the Land Registry showed that the average house price in London increased by 9.2% over the same period in 2014. This brings the average to £481,820. For England and Wales as a whole the average price rose by 5.4% to an new all-time high of £181,619. The previous record was in November 2007 before the financial crisis.
The number of completed house sales in England & Wales during April 2015 decreased by 19% to 57,180 compared with 70,244 in April 2014 and the number of properties sold in England and Wales for over £1 million decreased by 22%to 874 from 1,114 a year earlier. There were only 41 repossessions in London in April - half of the level seen a year ago.
The latest RICS UK Residential Market Survey shows that house prices continue to be squeezed higher by growing demand and contracting supply in London. While 40% more chartered surveyors saw prices rise in London in July, supply to the market continued to decline with 16% more respondents reporting a fall in new instructions. Additionally, the shortage of housing inventory worsened further in the capital during July, with the average number of properties for sale per surveyor in London slipping to the lowest figure since February 2014.
Near term expectations for prices also continue to reflect the imbalance between demand and supply with 48% of members expecting prices to continue to rise in London over the next three months. This is the highest level since March 2014. However, rising prices have not dampened interest as new buyer enquiries rose for the fourth month in succession, with 36% of respondents reporting a rise in demand in the capital. Despite this steady and sustained improvement in demand, newly agreed sales continued to decline in London. Going forward, there is more optimism regarding the prospects for activity with 37% more respondents expecting sales to gain momentum over the next three months.
Simon Rubinsohn, RICS Chief Economist, said, "A renewed acceleration in house price inflation allied to a fairly flat trend in sales activity highlights the very real challenges being presented by the housing market. More worrying still is the suspicion that the imbalance between supply and demand will lead to even strong price gains over the next twelve months. This is also visible in the firmer pattern in the buyer enquiries series which has now risen for four months in succession reflecting in part, a further modest easing in credit conditions. This trend could be brought to a halt when base rates do eventually begin to rise but the dovish tone to the latest Bank of England Inflation Report suggests the first move will come a little later than previously thought likely and that subsequent increases will be very gradual indeed.''
A list of properties sold in the Brentford area will appear in a forthcoming edition of the BrentfordTW8.com newsletter.
Brentford Property Prices - (April - June 2015)

Area

Detached

Sales

Semi-detached

Sales

Terrace

Sales

Flat/
mais

Sales

Overall Ave

Overall Sales

TW8 0
0
0
380000
1
461500
5
537413
101
532394
107
TW8 8
2000000
1
505000
2
534475
4
418260
29
479929
36
TW8 9
0
0
0
0
618286
7
272500
4
492545
11
Total
2000000
1
463333
3
548338
16
503718
134
517283
154
Change in Quarter
426.3%
0.0%
-31.7%
-40.0%
-5.3%
60.0%
22.2%
30.1%
18.3%
29.4%
Change in year
344.4%
0.0%
-5.4%
-40.0%
18.0%
60.0%
20.7%
-29.8%
22.7%
-25.6%
Change in 3 years
-
-
49.4%
33.3%
34.2%
74.0%
38.2%
73.0%
Change in 5 years
-
-
55.8%
60.0%
92.3%
127.1%
88.1%
123.2%
Change in 10 years
32.7%
-25.0%
96.1%
33.3%
79.0%
226.8%
81.0%
170.2%
Brentford Property Prices - (January - March 2015)

Area

Detached

Sales

Semi-detached

Sales

Terrace

Sales

Flat/
mais

Sales

Overall Ave

Overall Sales

TW8 0
0
0
690000
1
584064
7
427181
76
443384
84
TW8 8
0
0
746667
3
0
0
416020
15
471128
18
TW8 9
380000
1
462000
1
566733
3
313413
12
370774
17
Total
380000
1
678400
5
578865
10
412301
103
437207
119

Change in quarter

63.5%
400.0%
6.2%
-41.2%
10.1%
-18.9%
9.0%
-18.5%
Change in year
60.5%
-37.5%
23.8%
-47.4%
30.9%
33.8%
24.5%
14.4%
Change in 3 years
-
-
81.0%
42.9%
52.8%
178.4%
57.4%
170.5%

Change in 5 years

-
-
90.2%
25.0%
58.0%
442.1%
59.7%
340.7%

Change in 10 years

159.6%
66.7%
100.8%
-23.1%
64.5%
134.1%
68.6%
98.3%
Where do I live? Brentford TW8 postcodes are divided into three sectors, TW8 0xx, TW8 8xx and TW8 9xx. Broadly speaking, TW8 0xx covers areas east of Boston Manor Road, TW8 8xx goes west of Boston Manor Road, whilst TW8 9xx covers the areas to the north of the A4.
Source: Land Registry

August 21, 2015