Brentford and Isleworth MP may have to resign if she ignores party whip
Ruth Cadbury, the MP for Brentford and Isleworth, has a difficult decision to make in the coming weeks as the vote in Parliament on triggering Article 50 looms.
This week the leader of the Labour party, Jeremy Corbyn, has announced that there will be a three-line whip for his MPs. When BrentfordTW8.com asked about her voting intentions her spokesperson said that she was not willing to confirm them at this point.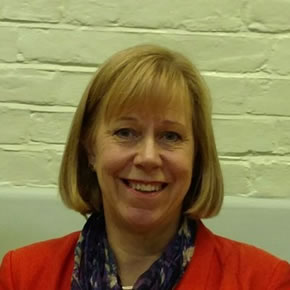 Ruth Cadbury
Several Labour MPs in constituencies which voted Remain during the referendum have said that they will ignore the whip. Tulip Siddiq resigned from her front bench position after declaring her intention to not to support the Bill. Shadow foreign minister, Catherine West, has also said she would be voting against. Ruth Cadbury is currently Shadow Housing Minister and it is believed that she would have to step down from that role if she fails to obey the party leader's instruction. Brentford and Isleworth voted by 56.7% in favour of Remain.
Theresa May has said that she intends to trigger Article 50 before the end of March despite the recent Supreme Court decision to endorse a previous ruling that Parliament must be consulted.
Ruth Cadbury MP said last November, 'There must be accountability on this incredibly important issue and Parliament should be able to properly scrutinise the Government's plan for leaving the EU before Article 50 is triggered. There are big issues that affect everyone in every part of our country, and I believe the Government must be able to provide clear answers to questions on these issues. This includes the rights of the many EU nationals living here, contributing to our communities and our economy. As part of that scrutiny, we have to explore how much we can still be part of the Single Market as so many British jobs depend on it.'
Keir Starmer, Labour's Brexit Minister, has said that no punishment has been determined for rebel Labour MPs and promised that any disputes would be resolved "collegiately". It is understood that several members of the shadow frontbench argued for a free vote on the issue but some of those reported to have done so have since said that they will obey the whip.
After Article 50 is triggered, the UK will remain a member for a period of two years before breaking away entirely from the EU. After this there will be a period of transition in which EU regulations will continue to apply but will be gradually replaced in some cases by domestic legislation.
January 27, 2017