Hold 'formal discussions' with Hounslow Council about playing at stadium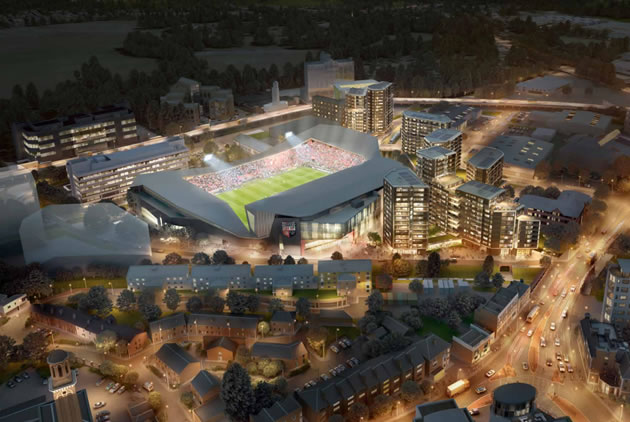 In what they describe as an 'initial step', London Irish Rugby club say they have entered formal discussions with Hounslow Council over the possibility of the team moving to Brentford Football Club's new stadium.
The team, which was relegated to rugby's second tier last season, currently play in Reading. They say a move to Brentford when the stadium is completed is one of several options they have considered.
Brentford FC have issued a statement saying that they welcomed the discussions between the Council and London Irish which took place on 15 August.
They said, "Brentford Football Club's vision is to have a new 20,000-seat Brentford Community Stadium for both professional football and rugby, subject to the relevant planning permissions.
"Over a number of years, the new stadium project team has held discussions with several rugby clubs, one of which is London Irish.
"We understand that the club has a long-term aspiration to move back nearer to its roots at some stage and to play home games in the west London area again."
Councillor Steve Curran, Leader of Hounslow Council said, "Having a major rugby club based there as well as Brentford Football Club would be a real bonus, and London Irish are a fantastic club that has a track record of building strong links with the community and local schools.

"The Council will work closely with all concerned to ensure a successful outcome."
The planning permission granted for the stadium and the associated 'enabling development' stipulated that the ground was for football only so an amendment would be necessary. The club are hoping to have the stadium completed by 2018.
When London Irish were playing in the Premiership their attendances averaged 12-14,000 compared to Brentford's which has recently been around 10,000. However, this season London Irish will be playing in the rugby championship and their crowds are likely to be smaller until they gain promotion.
August 16, 2016