Hugh plume of smoke rises above Transport Avenue recycling plant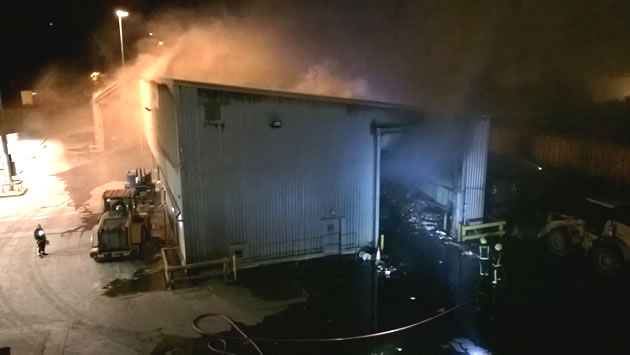 Firefighters tackle blaze at Transport Avenue. Picture: London Fire Brigade
Firefighters were still on the scene over ten hours after a fire broke out at a recycling plant in Transport Avenue, Brentford
Ten fire engines and 72 firefighters and officers were called to the scene when the blaze was first reported at 11.38pm.
The entire one-storey building was alight and the fire generated thick smoke. Firefighters remained at the scene throughout the morning damping down pockets of fire.
Fire crews from Heston, Ealing, Acton, and surrounding fire stations are attending the incident.
The cause of the fire is not known at this stage.
There was a fire at the same centre in August of last year.

June 27, 2018