Open meeting to discuss future of Morrisons and Watermans' sites
All residents are invited to a public meeting to be held at St Paul's Church, St Paul's Road on Friday 27th January 7,30-9:30pm.
This meeting is open to anyone with an interest in the proposed developments of Morrisons, Watermans, Max Factor and Police Station sites.
Essential Living are have submitted a planning application to demolish the existing supermarket and build a 10 storey high mixed use scheme which will provide a new supermarket and other shops/cafes served by a secure car park and include 225 flats for the private rented sector some of which will be available at rents at a discount to the full market rate.
London Green are seeking, but have not yet submitted a planning application, to build a replacement arts centre on the policy site with will be 105 new flats above which could stretch to seven stories. Once that is built they will construct a riverside development which covers the Watermans site and the Max Factor building which will have 208 flats over five blocks.
All six Brentford and Syon ward councillors are expected to attend: Theo Dennison, Katherine Dunne, Steve Curran, Guy Lambert, Myra Savin and Mel Collins.
UPDATE: Essential Living will be sending representatives to the meeting.
Any queries should be directed to Cllr Theo Dennison who has organised the meeting on theo.dennison@hounslow.gov.uk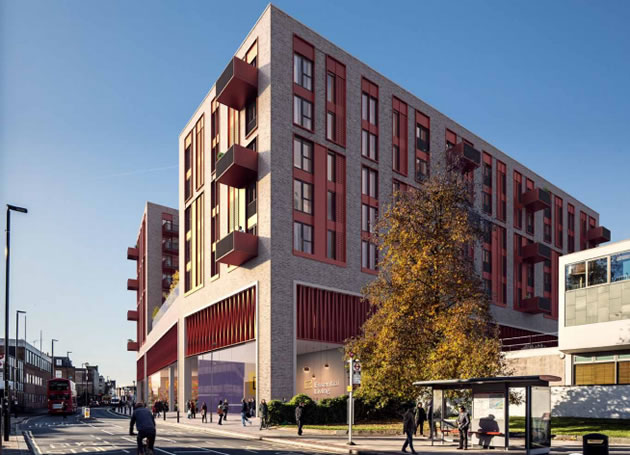 CGI of how the Morrisons development will look from the High Street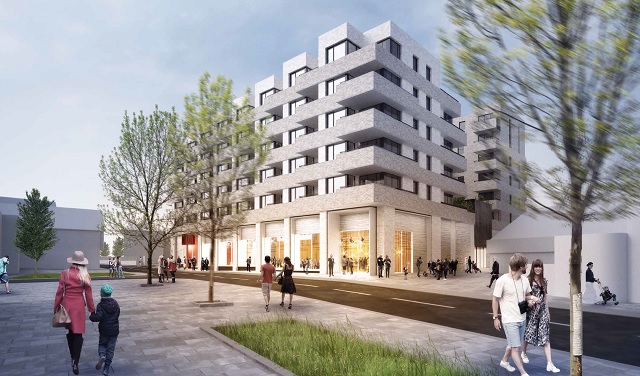 Image of how the police site will look

"Albany Riverside"
January 24, 2017