Over 200 flats to be included in a 10 storey building on the High Street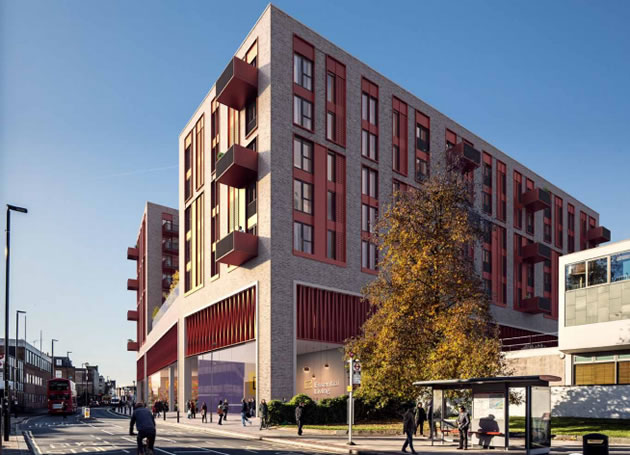 CGI of how the development will look from the High Street
Essential Living have submitted their planning application to develop the Morrison's site on Brentford High Street.
They are seeking permission to demolish the existing supermarket and build a 10 storey high mixed use scheme which will provide a new supermarket and other shops/cafes served by a secure car park and include 225 flats for the private rented sector some of which will be available at rents at a discount to the full market rate.
The supermarket will be of similar size to the current Morrisons, whose lease runs out in 2018. There is as yet no proposed solution to the need for a temporary supermarket during the construction period.
The main building has a landscaped podium garden with children's play space and a communal lounge and study space. The smaller building has an external rooftop terrace and lounge space.
There will be 225 flats across both buildings with 8% three bed, 35% two bed, 37% one bed and 20% one bed studios.
A percentage of flats will be offered at Discounted Market Rent (DMR) which will be pepper-potted across both blocks. DMR residents will be selected by the council. These flats will still be managed by Essential Living.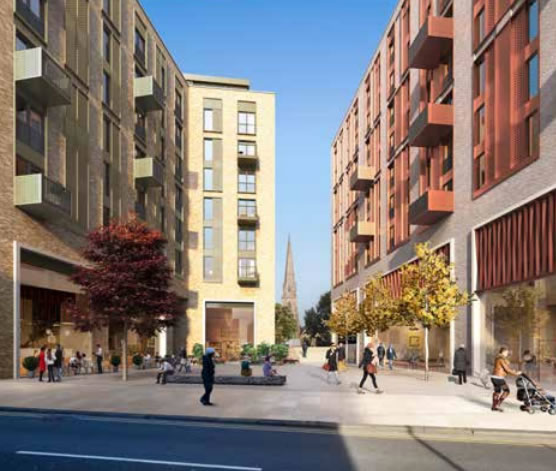 The development will include a piazza which will open up a vista to the spire of St Paul's Church.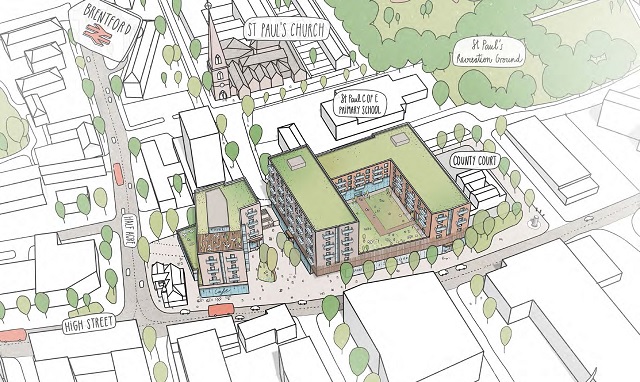 The expectation is that the planning application will be heard at planning committee next spring with a 18-24 month construction period starting next autumn.
December 15, 2016