Drivers say it is being used for revenue raising rather than increased safety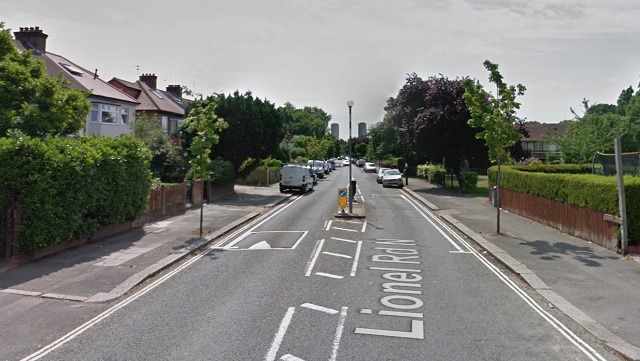 Lionel Road North near site of camera
A recently published parking report by Hounslow Council has shown that a single traffic camera in Brentford has issued over 10,000 fines in a year.
The camera on Lionel Road North monitors the section of road by a pedestrian island and drivers are being caught when they pass by on the wrong side.
The figures have emerged in the Parking and Traffic Enforcement Annual Report for the 2017 financial year which has recently been placed on the Council's web site. The biggest increase in the year was in Moving Traffic enforcement PCNS which soared by 162% to 31,798 including the camera in Brentford. These are mainly used to enforce banned turns and failure to drive in the direction indicated by arrows.
The Council appears to have ramped up the use of Mobile Traffic Enforcement to compensate for the loss of revenue which resulted from the banning of the use of CCTV to levy parking fines as well as tighter rules as to how quickly an enforcement officers could issue a fine. This led to a sharp fall in PCNs issued in the 2016 financial year. The increase seen in the latest year has not brought the number of PCNs back to peak levels.
Drivers who have been caught out by the camera are claiming that it is there as a revenue raising trap rather than to improve safety.
Hounslow Borough increased the number of PCNs issued by 15% to 121,202 compared to a 10% increase across the whole of London. Local parking enforcement PCNs only increased by 3% to 81,281 and bus lane PCNs fell by 47.8% to 8,123.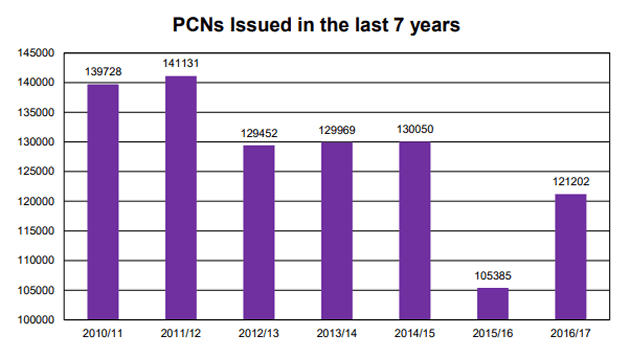 Source: Hounslow Council
For the 2017 financial year parking income for Hounslow Council was over £14million including PCNs, permits and car park charges. PCNs represented £6mn of the total. After costs the Council made a net surplus of £8.8mn which went to finance the cost of concessionary fares such as the Freedom Pass and Blue Badges.
A Hounslow Council spokesperson said,"Due to its proximity to a local school, speed reduction measures of 20mph are in place to encourage drivers to slow down when using Lionel Road.
"Local residents had contacted us about concerns around an increasing number of vehicles driving dangerously on the wrong side of the road, often at speed. This is a driving contravention which we have been addressing by issuing penalty notices.
"This is a safety issue and not a revenue raising initiative. Other changes we have made include installing double yellow lines near a traffic island to prevent parking obstructions, thereby making it easier for drivers to continue their journey and eliminating the incentive for them to use the oncoming lane."
March 27, 2018