Abbas Issa jailed for his part in the altercation in which Patrick Oyeri died
A teenager from Isleworth has been jailed after he admitted participating in a fight that resulted in the death of 29-year-old Patrick Oyeri.
18-year-old Abbas Issa of Summmerwood Road had pleaded guilty to violent disorder and possession of an offensive weapon on the first day of the trial at Isleworth Crown Court back in February. His co-accused, 19-year-old Daniel Qureshi of Catherine Gardens, Hounslow, was later found guilty of violent disorder and possessing a pointed or bladed weapon.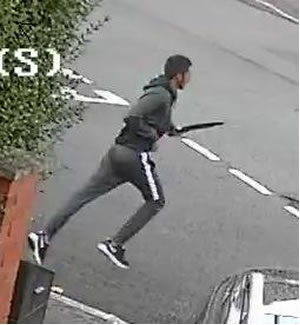 CCTV showed Issa carrying a knife to the fight
Both have been sentenced this Thursday (24 May) with Issa getting three and a half year's imprisonment plus one year for violent disorder and two years and six months years imprisonment for possession of an offensive weapon. Qureshi was sentenced to four year's imprisonment plus one year for violent disorder and three year's imprisonment for possession of an offensive weapon. All sentences will run concurrently.
The court heard how on 4 September 2017 witnesses saw a fight between two groups in Rosebery Road, Hounslow. Witnesses could see that some of those present were armed with knives and were striking at each other with the weapons. Police were called and on arrival they saw a white Volkswagen Golf drive off at speed. The vehicle failed to stop for officers.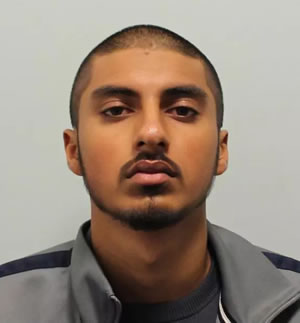 Abbas Issa
The others involved had dispersed, but Patrick Oyeri, who was 29 and from Feltham, was found with a stab wound to his chest. Paramedics including those from London's Air Ambulance attended but were unable to save Patrick, who was pronounced dead at the scene.
Abbas Issa was reported missing by his mother on 7 September 2017; she had last seen him on the day of the murder.
It transpired that Issa had gone to Tanzania two days after the killing but he was arrested at Heathrow Airport on his return on 11 October 2017 and charged the same day. Issa was linked to the disorder by forensic evidence recovered from the VW Golf that had made off from the scene, and by CCTV and phone evidence.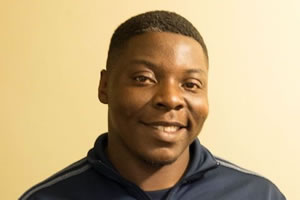 Murder victim Patrick Oyeri
Daniel Qureshi was arrested on Tuesday, 19 September and while in custody he was seen by a police doctor who noted a three inch laceration to his right thigh. Qureshi told the doctor he could not remember how he got the wound. Subsequent enquires found images of Qureshi hobbling into West Middlesex hospital at 3.52pm on the day of the murder. The clothing worn by Qureshi was found to match the images of a man who was carrying a knife at the scene of Patrick's murder. He was charged the following day.
Detective Inspector Mark Long from the Met's Homicide and Major Crime Command said: "I am glad that two people who were involved in the events leading up to Patrick's murder have been brought to justice. This was a terrible event in which a young man lost his life, leaving a family bereft and struggling to understand why this tragedy happened.
"The inquiry into who murdered Patrick continues and we are still appealing for anyone with information to contact the dedicated incident room number on 020 8721 4054, or call Crimestoppers anonymously on 0800 555 111.
"Any information the public gives could provide the vital evidence that could bring Patrick's killer to justice."
Patrick Oyeri's mother, said, "Patrick's death was a big shock to me and to the all family, we don't know if we will ever recover from it and we hope the truth will come out."
Five other people have been arrested in connection with the investigation. One was charge but later released when no evidence was offered. Three others have been released with no further action taken and one 19-year-old has been released under investigation.

May 25, 2018