Following sixteen year prison sentence for rape and sexual assault
A police officer who had special responsibility for housing estates in Brentford and Syon has been dismissed from the Metropolitan police after being jailed for sixteen years following his conviction for rape and sexual assault.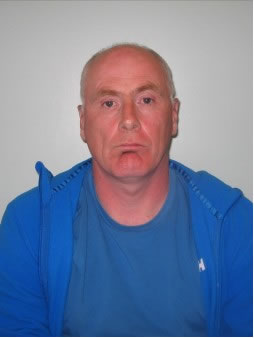 Michael Graham served on a squad covering council properties in Hounslow Borough
49-year-old Michael Graham was dismissed following a Special Case Misconduct Hearing held on Thursday, 4 August. The hearing found that he had breached the standards of professional behaviour in relation to 'Discreditable Conduct' having been convicted of seven counts of rape and one count of sexual assault at the Old Bailey on Thursday, 16 June.
The officer was sentenced to 16 years imprisonment, to remain on the Sexual Offenders Register for life, an indefinite restraining order and a victim surcharge.
Graham had been part of a team of officers who were tasked to deal with crime on the borough's housing estates. His designated area was Chiswick, Brentford and Syon. The estate police officers unit was jointly funded by Hounslow Council and the Mayor of London.
When police were called to an address in Uxbridge in September 2014 they arrested Graham for common assault and threats to kill. They later found a woman in her thirties in a nearby park in a distressed state. She made a number of allegations of rape and as a result Graham was further arrested, and suspended from duty.
Graham denied the allegations but police discovered that audio of some of the offences had been captured on a sleep app which had been installed on the victim's iPhone and these were played in Court.
His victim gave evidence from behind a screen about her nine month ordeal in which she was repeatedly tied up with rope and raped as a punishment by Graham. She says she didn't come forward to report him because she thought nobody would believe her. Graham had told her, 'I am a police officer, I can do what I want' and that people would believe that she was mad if she made any claims against him.
Assistant Commissioner Helen King, Lead for Professionalism, said: "The conviction of a police officer is always a serious matter and in this case is very clearly a breach of professional standards so serious that dismissal is the only option.
"At a time when much work has been done to improve the confidence of victims to report sexual offences to the police, the negative impact of an officer being convicted of rape and sexual assault in these circumstances is very obvious. His actions have very clearly brought the police service into disrepute. It is immensely to the victim's credit that she had the courage and resilience to report these matters and see them through the traumatic process of a trial to achieve PC Graham's conviction.
"These convictions are so serious, as is the impact on the victim and on public confidence more broadly, that there is only one appropriate outcome in this case. That is for PC Graham to be dismissed without notice."
August 12, 2016