Stewart Palmer's brother drove getaway car that killed pensioner
A man from Brentford has been jailed for ten years for his role in a violent burglary that ended in the death of a 75-year-old man last year.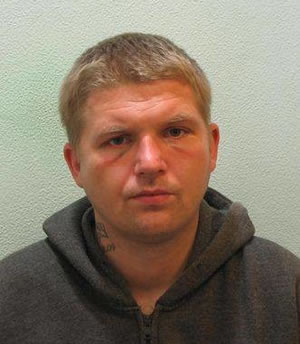 The 29-year-old of Kew Bridge Road was with his brother and half-brother in Tooting on the 1 June. A VW Sharan driven by Jonathan Palmer hit Peter Lee as the three men attempted to leave the scene. Stewart Palmer was charged with murder but a judge directed the jury to acquit him. Jonathan Palmer, 30, died in HMP Wandsworth whilst on remand, having been charged with Mr Lee's murder.
Jason Lewin, 34 of Glenthorpe Road, Morden was sentenced to 15 years' imprisonment for aggravated burglary but not guilty of murder . The Judge also declared him a 'dangerous offender' and sentenced him to a further five years on licence on his release.
The court at the Old Bailey heard how Peter Lee, had returned to his home in Welham Road, SW17 to find two of his sons fighting with two burglars, Jason Lewin and Jonathan Palmer. Stewart Palmer had left the scene before Mr Lee had entered the house.
Mr Lee called police but Jonathan Palmer managed to return to his car. He then drove the vehicle at Peter Lee, causing critical injuries. Mr Lee was taken to hospital where he died the following day.
Jason Lewin and Jonathan Palmer were arrested in the car shortly after the incident. Stewart Palmer was arrested several days later. All three were charged with murder and aggravated burglary.
Lewin admitted at court to being involved in the cultivation of cannabis. He claimed that the aggravated burglary at Mr Lee's address was motivated by an incident in 2013 in which he was robbed at a cannabis factory in Sutton.

June 10, 2016