Man drew knife at commercial premises this May
A CCTV image has been issued of a man wanted in connection with a knifepoint robbery in Isleworth.
Detectives from the Met's Flying Squad are appealing for help from the public to identify the man who they wish to question with regard to two robberies, one at knife-point, at commercial premises in Isleworth on 21 May and 24 May.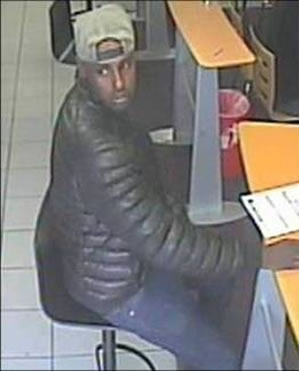 Man wanted in connection with Isleworth robberies
The first incident was at a bank on London Road on on Saturday May 21 at 10.20am. He demanded cash but left empty-handed when the cashier refused to give him anything.
On Tuesday May 24 at 1pm, he entered a bookmakers also on London Road brandishing a knife at staff who handed him £380 in cash.
Anyone who can identify this man, or knows of his whereabouts, should contact Detective Constable Alan Mears of the Flying Squad by dialing 101 or call Crimestoppers anonymously on 0800 555 111.
Assisting police with identification could help eliminate someone from police enquiries.

July 27, 2016