Brentford club's licence withdrawn by Hounslow Council
A Brentford club has been closed after police called an emergency review of its licence.
Café Society, in Windsor Close, Brentford near PC World, was ordered to be temporarily closed following an incident involving a firearm, which took place in the early hours of Sunday morning (11 October).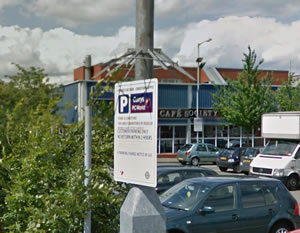 A special licensing review of the premises by Hounslow Council's Licensing Panel took place on Wednesday 14 October.
After hearing comments from the police, the panel decided that the club's licence should be suspended with immediate effect.
The licence holder, Ravindra Patel, was not present at the meeting but was informed of the outcome after the hearing.
The licence suspension means that the owner cannot use the premises for any form of licensable activity, including selling alcohol or playing music. If convicted, a breach of this suspension could result in up to six months in prison and an unlimited fine.
Councillor Richard Foote, Cabinet Member for Community Protection, Hounslow Council, said: "The licensing panel have acted quickly and appropriately to deal with the incident at Café Society, which took place over the weekend.
"What happened at Café Society was serious but could have been fatal. It's a miracle that no one was injured or lost their life.
"Ours and the police's paramount interest is for the safety of our residents and visitors. We don't tolerate gun crime – threatened or actual – and will do all we can to stop incidents like this happening in our borough."
A full review of Café Society will be undertaken by the council within 28 days, in line with legislation. The licence holder can submit representations to the council against the temporary decision at any time. The council will then consider whether the suspension still stands.
The firearms incident is being investigated by the Met. The police had previously tried to get the club closed in 2012 alleging that it was patronised by members of local gangs.

October 16, 2015