Caught carrying 8 grams of heroin and crack cocaine
This week (Tuesday 7 April) Craig Thomas, a 22-year-old from Isleworth, was sentenced to three years in prison for intending to deal Class A drugs.
The court heard how Thomas was found on March 16 with 33 wraps of heroin (in all 6.5g) in one jacket pocket and 12 wraps of crack cocaine (totalling 1.7g) in another. He was also carrying over half a thousand pounds in cash.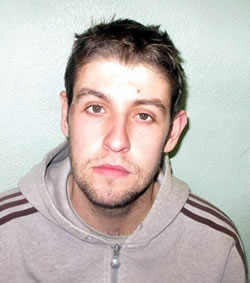 Plain clothes officers from Hounslow crime squad had been patrolling on Staines Road, and their attention was drawn to a large group of people who had congregated in the area and appeared to be waiting for someone.
Officers saw Thomas walk from a garage forecourt, and as one of them went to speak to him, he attempted a getaway. After a chase and brief struggle, the would-be dealer was detained.
A subsequent search of Thomas' Worton Road home enabled the police to uncover more drug paraphernalia and a bag of herbal cannabis in his bedroom.
Police Constable John Taylor of Hounslow crime squad said: "Thomas sought to make money by selling hard drugs. But often it is local people that have to pay the real price for drug dealers, as those who use illegal drugs turn to crime to fund their habit. Bringing drug suppliers like Thomas to justice will help to keep our community safe."

April 9, 2015