Man fled with jewellery and cash from the Brentford Dock area
An elderly couple were injured after being attacked by a burglar in their home in Brentford earlier this week.
During the burglary, an elderly couple were confronted in their home in Justin Close at around 2:20pm on Sunday, 8 March, by a male suspect who injured a man in his seventies and a woman in her fifties, as he fled the property.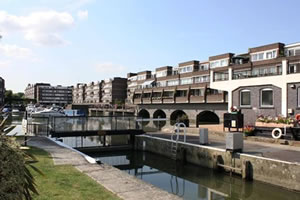 Several items of jewellery, including two solid gold bracelets, a solid silver ring, and a quantity of cash were stolen.
The suspect is described as black, around 6ft in height, and in his mid twenties to mid thirties. He is of a slim build, clean shaven and was wearing a dark fleece zipped up with the hood over his head.
Detective Sergeant Andy Thrower, of Hounslow Serious and Acquisitive Crime Unit, said: "The elderly and vulnerable male victim sustained a head injury after being confronted in his own home. He has since received hospital treatment and is now making a steady recovery. Both victims are still understandably shaken and frightened as the circumstances of this attack could have resulted in a dire outcome.
"We are investigating the events which led to the suspect entering the victims' home. We are particularly keen to speak to anyone who may have witnessed suspicious behaviour, in the vicinity of Brentford Docks between 1.45pm to 2.45pm that day."
Anyone with information is urged to call the Hounslow Serious Acquisitive Crime Unit on 020 8247 6094. If you wish to remain anonymous call Crimestoppers on 0800 555 111
March 12, 2015