Student film-makers to walk on the red carpet
Brentford Oscars shortlist to show at Watermans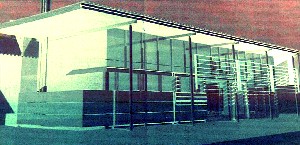 Hounslow primary, secondary and special schools can use the CLC, its teachers and equipment for free. After school activities and courses for adults are run in the evenings and during school holidays. Local businesses can hire the CLC for conferences, presentations and IT training, making the CLC a real community resource.

The Brentford Oscars is run along the same lines as the 'real' Hollywood Oscars. All Hounslow secondary schools were invited to send in photographs and short films, which have been judged by an eminent panel of media professionals - including a BAFTA judge, the BBC and a Hollywood scriptwriter.

The short listed films will make their silver screen debut at an exhibition at Watermans on the 3rd March 2005; the photographs will also be exhibited. Tickets are £1.00 each and available from Watermans' box office.

The Oscars will be presented at a swish awards ceremony at the Runnymede Hotel in Egham. Short listed students and their families, friends and teachers will get to walk the red carpet in their black tie and be snapped by the paparazzi before enjoying a sumptuous three course dinner. The Oscars will be presented by Greg Dyke, ex Director-General of the BBC, and the winning students will have the opportunity to make an acceptance speech.

Students were invited to submit 5 minute films and photographs on the theme 'The Journey'. Their interpretation could be literal or metaphorical.

This year we received 73 entries. The following schools have been short listed:

Film Category:

9 - 16 years old:
Brentford School for Girls (Depression Strikes, The Stupid Villains)
St Marks RC School, (The Journey Through Year 11)
Marjory Kinnan (Fun Driving,)

16 - 18 years old:
Lampton School (The Journey)
Heston (Night of the Ghoul, Problem Solving)
Cranford Community College (The Journey)
Gumley (How Safe Is Your Journey? The Journey)
The Green School (Debt, Witness Pursuit, Evacuation)

Photographic Category:

9 - 14 years:
Isleworth & Syon School for Boys
Hounslow Manor School

14 - 16 years:
Hounslow Manor School
The Heathlands School

16 - 18 years:
Hounslow Manor School
Oaklands School
Chiswick Community School
Isleworth & Syon School for Boys

Last year, Cranford Community College walked away with the Oscar for Best Film - won by Rohith Katbamna for a film entitled 'The Wasted Youth'. Rohith said

"The night was an experience that I will never ever forget; it will live with me forever. I had no idea that I would even win an Oscar(s), that's why I didn't bother to prepare an acceptance speech. I was so happy when we met because you actually knew my name and that meant so much to me. I really appreciate everything you have done for me"

Rohith is now studying Scriptwriting for Film and Television at Bournemouth University and accredits his success, partly, to him winning the Brentford Oscars.

Other winners from last year were:

· Best Film 9 - 14: The Green School, Teenage Kicks

· Best Film 16 - 18: The Wasted Youth: Poetry In Motion, Cranford Community College

· Best Film Adult / Community: Children of the Manor, Feltham Arts

· Best Picture Overall: The Wasted Youth: Poetry In Motion, Cranford Community College

· Most Original Film: Dementia, Gunnersbury Catholic School


Claire Boynton, Manager of Brentford CLC said:

"The Oscars is an excellent opportunity for young people to exhibit their films and photographs to the general public. We are constantly delighted by the level of talent in the Borough and it deserves public recognition. Students often spend hours making films in school or at home and they are rarely seen by an audience and this is something we can change. Media professionals are often very keen to encourage new talent, and we are in the fantastic position of being able to link the industry with fresh ideas as well as demonstrating routes for career progression"

" We hope this will be an exciting, one off event for Hounslow young people that they will tell their grandchildren about. And who knows? We could set the next Steven Spielberg or Martin Scorsese on the path to success"

Forget Los Angeles - the real Oscars shortlist has been announced. The second Brentford Oscars, featuring films and photographs produced by local schools and organised by Brentford's City Learning Centre, takes place in March.

The short films and photographs will be premiered at Watermans in Brentford on Thursday 3rd March between 6.30 – 7.30pm. Here is the shortlist for the award ceremony.

Film Competition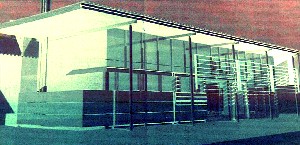 Hounslow primary, secondary and special schools can use the CLC, its teachers and equipment for free. After school activities and courses for adults are run in the evenings and during school holidays. Local businesses can hire the CLC for conferences, presentations and IT training, making the CLC a real community resource.
9 – 16 category

Brentford School for Girls
Marjory Kinnan School
Lampton School
St Mark's Catholic School
16 – 18 Category
The Green School
Gumley House RC Convent School
Heston Community School
Cranford Community College
Photography Competition
9 – 14 years
Isleworth & Syon School for Boys
Hounslow Manor School
14 – 16 years
Hounslow Manor School
The Heathland School
16 – 18 years
Hounslow Manor School
Oaklands School
Chiswick Community School
Isleworth & Syon School for Boys
Tickets for the awards ceremony on 16th March at the Runnymede Hotel, Egham cost £40.00 each (short listed students will each receive a free ticket). These can be purchased from the CLC. Please phone 020 8568 7006 or email info@brentfordclc.com for more information.