£4000 to help keep people safe on Brentford High Street
Brentford Business Watch (BBW) the voluntary partnership of businesses, the local voluntary sector, local residents, community policing and ward councillors has enjoyed considerable success in obtaining a Big Lottery Fund Awards for All Grant of £4000.
BBW's purpose is to foster mutual protection against criminal activity and anti-social behaviour through co-operation between its members. The funding will be used to purchase 2-way radios for use by members and the annual rental of a repeater aerial to boost reception which is located on the roof of Goddards.
The grant received in March 2010 follows on from generous donations from Hounslow Police Consultative Group; Martins Estate Agents and Cledor Ltd which enabled the purchase of an initial batch of radios.
Chairman of BBW, Roy Branch, said "This is a tremendous achievement for BBW and will help us to empower our members to work in partnership and co-operation to tackle, reduce and prevent criminal activity and anti-social behaviour. Businesses will work together for their mutual protection and benefit and co-operation with the community police team will increase efficiency in reporting and dealing with criminal activity and will lead to greater trust and co-operation as results drive down local crime. We are very grateful to the BLF for awarding us this grant which will enable us to build and expand our project"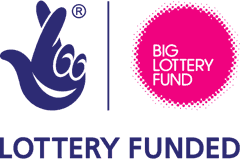 April 29, 2010