Brentford FC owner says aim is top flight football in a few years
Matthew Benham, the reclusive owner of Brentford Football Club, gave a rare press interview recently in which he made the scope of his ambition for the Bees very clear.
The club secured promotion to the second tier of English football, the Championship, last month which sets up the possibilities of local derbies against QPR and Fulham but the betting entrepreneur would like to see Chelsea and Arsenal as regular visitors to the new Lionel Road stadium in the longer term.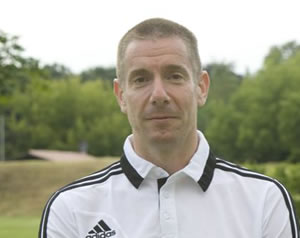 Matthew Benham
Speaking to the Evening Standard he said, "Every club in the Championship would like to get to the Premier League at some point, so we are no different. But we are not going to put a timeframe on it. At some point we are going to try to make a push for it... in x years. I don't want to say publicly. But yes it is achievable within a few years."
He told the paper his ambition was to found a footballing dynasty at the club. His son served as a mascot for the team and he says he would like to see support for Brentford carry on in future generations of his family. He said he has no intention of selling and is happy to carry on supporting the club. He attended his first game at Griffin Park in 1979 seeing the Bees win 1-0 against Colchester.
He compares Brentford to his company Matchbook.com, a sports betting firm, saying that with many businesses you initially have to put in a lot of money but when success comes they will pay for themselves. Success next season will probably be measured in staying in the division with the club's last visit to this level being very brief. The first task will be to hang on to loan players who were instrumental in the club's promotion like Alan Judge and George Saville. Although Financial Fair Play may present the club with some problems, Benham believes it has been badly thought out and that it will be watered down for the next couple of seasons. Even so he claims Brentford's budget will be one of the lowest in the division and, like representatives of other teams, he believes the parachute payments given to relegated teams provide them with an unfair advantage.
The highest paid player at the club this season was on £4,500 a week which Benham says is not abnormally high for League One standards. He believes that director of football Frank McParland and manage Mark Warburton have the experience necessary to keep the team up despite having less to spend than most of the other teams in the division. New faces are likely for the next campaign but wholesale change is not predicted with effort at the moment focused on keeping the current squad together.
Benham told the Standard, "You don't want to say to the players, 'congratulations, you have got us promoted and now we are going to go out and replace you with better players'. The main thing is the current squad is good enough so we will be extending contracts and trying to keep the guys we have on loan."

May 9, 2014