Teapigs takes the chore out of giving with a selection of heavenly tea-inspired gifts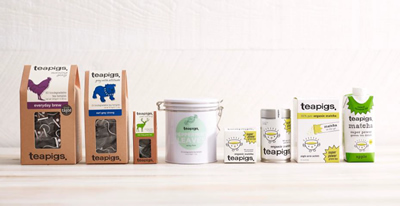 As carol season commences and Christmas cheer draws near, teapigs is taking the chore out of giving with a selection of heavenly tea-inspired gifts. From stocking fillers to Secret Santa, fancy teaware to new flavours, there's something to impress every family and friend this festive season. Unlike your average cuppa, teapigs teas contain only the very best quality whole leaf teas, whole herbs, and real, whole ingredients. All teas are sold in tea "temples a roomy, biodegradable mesh bag, which offers all the space whole leaves need to infuse properly.
Make your family and friends smile this Christmas with a teapigs inspired gift - everyone loves tea!
GIFT SUGGESTIONS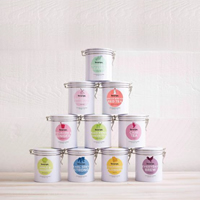 tins of tea
A new festive flavour to the tins of tea family this year is the teapigs spiced winter red tea. This delightfully Christmassy concoction consists of refreshing caffeine-free red rooibos tea and warm orange cloves and cinnamon. The super stylish tins of tea contain 20 tea 'temples' and are available in 11 of the best-loved flavours. You'll be spoilt for choice.
From £10 a tin available at www.teapigs.co.uk, Selfridges, Liberty's and Harvey Nichols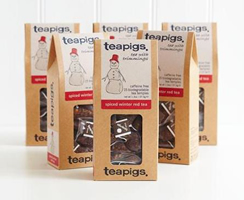 Christmas in a cup
Also available in packs of 15 tea temples, teapigs spiced winter red tea is the "mulled wine" of teas with its blend of rooibos tea, cinnamon, cloves and orange peel. You can drink it as a caffeine-free chai latte or add a drop of brandy to make a hot toddy. The perfect stocking filler.
From £4.49 at www.teapigs.co.uk and key retailers across the UK.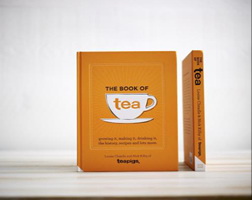 The Book of Tea
teapigs' The Book Of Tea will inspire any tea addict to reach for the kettle this Christmas. Filled with stunning photography and fun tea facts this tea connoisseur's guide will tell you everything you wanted to know about tea, including; the origin and history of tea, production methods around the world and the significances of tea in different cultures. Plus, it'll look great on a coffee table (or as we like to call it: a tea table).
£20. Available from www.teapigs.co.uk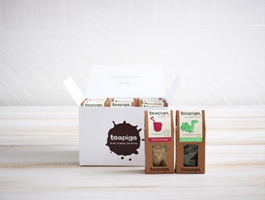 Pick and mix
You asked and we gave! A wonderful little box with 12 mini packs of tea (piglets), each with 2 tea temples. The only bit of hard work will be choosing which 12 to have ... Ideal as a taster pack to send as a gift to a tea-loving friend or relative.
Available from www.teapigs.co.uk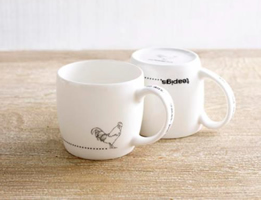 Fancy teaware
No tea lover's collection would be complete without a gorgeous range of teapigs teaware. From tea mugs and infusers, to teapots, travel cups and storage jars, they're perfect for adding some style to those delectable tea moments.
Teaware range starts from £2.00 - all available from www.teapigs.co.uk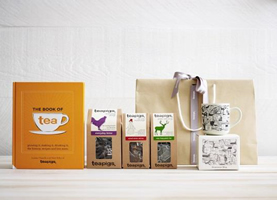 Christmas hamper
teapigs have a Christmas hamper this year which includes 'The Book Of Tea', a selection of tea temples and teaware. Exclusive to the teapigs website!









MATCHA GOODIES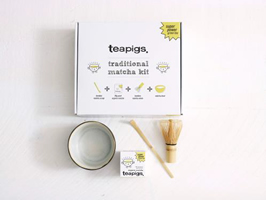 Traditional matcha kit
The newest member of the teapigs matcha family is the traditional matcha kit – everything you need to get your daily matcha fix (in a traditional way!) This kit contains a 30g tin of teapigs organic matcha, a traditional matcha bowl, a bamboo matcha scoop, a bamboo matcha whisk, a teapigs matcha badge and a leaflet of super useful matcha information!
Online exclusive at www.teapigs.co.uk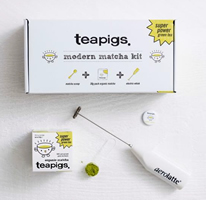 Modern matcha kit
Everything you need to get your matcha fix: 30g tin of teapigs organic matcha, aerolatte whisk, measuring spoon, and matcha info booklet (plus a cute matcha badge for fun), in a very smart presentation box. Perfect if you're new to matcha and a brilliant gift for anyone into all things tea, green and healthy.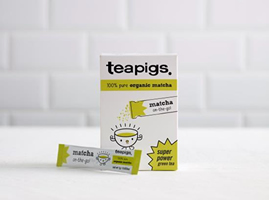 Matcha sachets
These single serve sachets are an ideal gift for those gym nuts who want an energy boost at any time of day. teapigs matcha on-the-go contains the same 100% organic matcha as our other matcha products but comes in a convenient sachet – perfect for heath freaks amongst us!




Available from www.teapigs.co.uk, selected Waitrose, Sainsbury's, Whole Foods Market, Planet Organic, Selfridges, Harvey Nichols and other leading retailers

Advertisement

December 6, 2016