Impress your love this Valentine's and take advantage of a special offer


Valentine's 14 February is almost here - impress your love with a gift of Bianca Marton's Delicious and Dairy Free artisan chocolates and truffles, which, to make it really special, can be arranged in a chocolate message heart.
Bianca Marton's chocolates are not just for those who want to avoid dairy, anybody can enjoy them She makes them with coconut cream instead of dairy cream and it gives a lovely pure taste without the dairy masking the flavours. Many people think they taste better than traditional chocolates.
Or, if your love loves chocolate almost as much as they love you, why not give a workshop gift voucher? These are fun and informative sessions in groups of six to eight, learning how to work with chocolate, make it into ganache, infuse it with flavour and dip in melted chocolate to make a finished truffle. The participants leave with all the chocolates they make..
As well as milk and white chocolate and truffles, Bianca's also makes fudge and sea-salted caramels and if you need a nightcap, there's Bianca's hot chocolate pouches with pure 66% dark chocolate flakes, strong yet with a sweet tone. Comes with "how to" instructions to make sure you get the full enjoyment out of your cup of hot chocolate


Buy online and receive a 10% discount using discount code TW8VALENTINES, free collection in shop is also available.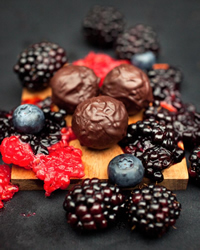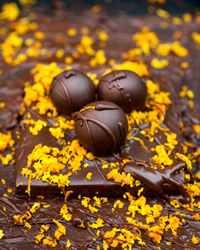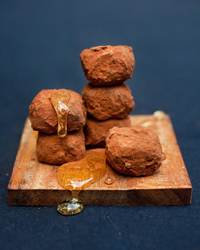 Advertisement

January 28, 2016