Ruth Cadbury demands government action
Related Links
Participate
Comment on this story on the forum
A Shelter report released this week shows there are only 4 homes for sale in Hounslow that are affordable to the average family. Home ownership locally is now an impossible dream for most people not already on the housing ladder.
"Prices and rents in London are out of control, and people can't afford to put roots down locally." said Ruth Cadbury – Labour's Parliamentary candidate for Brentford & Isleworth. "Whilst Hounslow is delivering another 3000 affordable homes for rent, this is not enough to address the scale of the problem. The Government must act now. The Labour Party is committed to build 200,000 new homes nationally by 2020 if elected at the General Election next year" she added.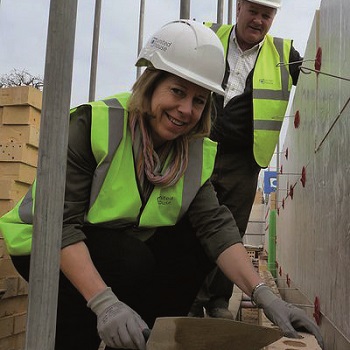 Shelter's report outlines the levels of homeownership have fallen for the first time since Census records began, whilst chronic undersupply of social housing has seen waiting lists increase by 81% since 1997. This means there are millions of people who in the past would either have got a mortgage or a social rented home, but instead are privately renting.
June 27, 2014