A stretch of the A4 reached top place for motoring delays
A fourteen-mile stretch of the A4 which passes through Chiswick is named as one of UK's worst road, costing drivers approximately 91 hours last year in delays.
Two local roads feature in the top ten congestion spots of motorways around Europe, the Traffic Scorecard Report.
A 5.88 mile stretch between Chiswick Roundabout and the Neasden junction on the A406, was ranked tenth but the A4 between Central London and the M4 (a distance of 14.2 miles) was in top place.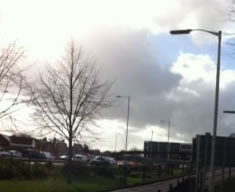 The A4 near Hogarth Roundabout
Londoners face the second worst congestion in Europe, wasting approximately 82 hours in 2013, that's ten hours worse than the previous year.
The Traffic Scorecard Report shows traffic congestion in Europe is on the rise for the first time in two years and the UK is ranked sixth for the worst traffic in Europe with drivers wasting approximately thirty hours last year in gridlock.
Overall though, motorists in the UK spent less time in traffic than fellow drivers in Belgium , Netherlands, France, Germany and Luxembourg and approximately 30 fewer hours than travellers in Europe's worst country for traffic, Belgium.
Traffic congestion was up in 9 of the 18 UK cities analysed. The biggest increase in congestion was London (+13%) where drivers sat idle for 82 hours in traffic, 10 more hours than 2012.

March 5, 2014