Frank the Cat at the Botanist in Kew Green
With their vibrant versions of sixties, seventies and eighties soul, disco and funk covers, Frank The Cat has built up a reputation as one of the most exciting live acts on the circuit today.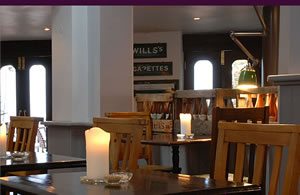 They will be performing at the Botanist in Kew on Saturday 12th November from 8pm.
The ten piece band is made up of the tightest rhythm section, a three piece brass section to blow you away, two mighty fine girl singers and the soulful lead vocal talents of Roy Gayle.
Anyone who's seen Frank The Cat at one of their regular venues or at a private party will testify - you've just got to get on up - and dance...
Playing songs from such artists as: James Brown, Aretha Franklin, Kool and the Gang, Luther Vandross, Earth Wind and Fire, Al Green and Stevie Wonder.


November 11, 2011