Related links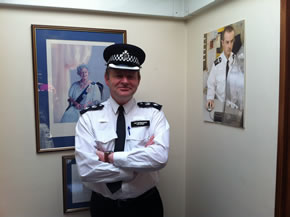 The Borough Commander for Hounslow, Det Chief Superintendent Carl Bussey, has left for a temporary promotion within the force. He will now work as West Area commander responsible for eight west London boroughs working from New Scotland Yard.
Superintendent Sally Benatar will take over as Acting Borough Commander until the chief superintendent role is permanently filled in Hounslow. She is currently acting Borough Commander in charge of crime, operations and partnership.
Commander Bussey commented:"I'm pleased to be given the opportunity to oversee policing in West London but I am sad to be leaving Hounslow. I am proud of the excellent performance we have achieved over the past two years to make Hounslow a safer borough, working in partnership with the local authority. As West Area Commander I will be responsible for Hounslow together with eight other boroughs so I will maintain a keen interest in policing here."
February 25, 2014