A new Borough Commander has been announced for Hounslow.
Det. Chief Superintendant Carl Bussey held a similar post in Hillingdon and once worked as a Detective Inspector in Hounslow.
He fills the vacancy created by the surprise departure of Det. Chief Superintendant Martin Rusling, who left after only two weeks in the job to take up a position in the City.
He had been chosen to fill the slot created by the retirement of Commander David Bilson who had spent five years in the Borough.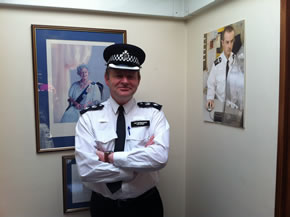 Commander Bussey said;"I am very pleased to have been appointed the Police Commander for the Borough of Hounslow.
I have very fond memories of working in Hounslow as a Detective Inspector and I look forward to working again with communities and Partners to reduce crime and make Hounslow a safer place to live, work and visit.
My aim is to continue to build on the significant crime reduction successes experienced over the last few years."
May 24, 2012