Council leader says they will help if government funds scheme
Hounslow Council has indicated it would be happy to accommodate ten Syrian refugee families in the borough if adequate funding was provided by the Government.
Local MP Ruth Cadbury said that she had spoken to the leader of the Council, Cllr Steve Curran, on the issue. The Labour Party has been calling on local boroughs to help out due to the current crisis.

Ruth Cadbury said,"The images we are seeing across our TV screens and newspapers are horrific. They are the latest and most visible manifestation of a crisis that has been years in the making. The solution is not easy nor quick, however there needs to be immediate and rapid action across Europe to deal with the humanitarian situation."
The MP for Brentford and Isleworth said that it appeared that the Prime Minister was slowly bowing to public pressure on the crisis,
thanks to the millions of people nationally that had been raising this issue, including hundreds of her constituents who have contacted her directly.
"The lateness of the UK Governments response is quite frankly appalling. We opened our doors to refugees in previous times including the Jews fleeing Hitler and the Uganda Asians fleeing Idi Amin. Those people and their children have more than repaid their debt to our country; contributing economically, socially and culturally to our nation. We should do the same again for those now escaping war, violence, terrorism and rape."

She said she had also signed a motion in Parliament calling on the Government to accept many more refugees, rekindle the spirit of the Kinder-Transport and offer fresh, innovative ways of dealing with the crisis, such as the creation of a Voluntary National Homes Register for those citizens both able and generous enough to help in the relocation effort. She will be in Parliament on Monday when the issue is discussed.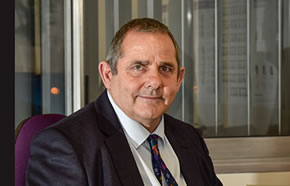 Hounslow Council leader Cllr Steve Curran
"Many people are asking how they can help locally, as we want to be able to support refugees while they are waiting to get to their final destination and also once they arrive in the UK. From looking at the news feeds it would seem that financial support to those charities supporting refugees may be more helpful than donations of clothes, as the sheer volume of the of physical donations is proving difficult to manage."
Some reputable charities supporting refugees which would welcome your donations include;
- Save the Children supports refugee children www.savethechildren.org.uk
- Migrant Offshore Aid Station runs rescue boats in the Mediterranean and have already saved 10,000 lives
In Chiswick, if you wish to donate to the Syrian refugees, The Hogarth Health Club (W4 2NW) is the drop off point for West London Donations, anytime over next ten days/2 weeks.

Items that are needed include:

Shoes/Trainers (no heels)
Socks
Hoodies
Waterproof Jackets (no wool)
Trousers, Jeans
Shirts
T-shirts
underwear
Hats, Gloves & Scarves
Sleeping bags
Tents
Blankets
Toothbrush & toothpaste
soap
tissues
tinned food
rice
flour
spices
sugar


September 10, 2015