Council blame management for lack of prosecutions
Hounslow Council are blaming a mishandling of the fraud investigation by senior management at Hounslow Homes for a decision by the Crown Prosecution Service not to take action in the case.
Fraud was alleged to have taken place at the organisation responsible for management of housing within the borough between 2011-2013. Three men, aged 44, 49 and 52, and a women aged 41 were arrested and bailed in August to return for questioning in October. They were all former employees of Hounslow Homes. The Council believe that the way the enquiry was handled internally in its early stages made prosecutions impossible.
Cllr Steve Curran, Leader of the Council said, "We are obviously disappointed by this outcome but now that Hounslow Homes is in the process of returning to the direct management of the council, we will ensure that all concerns about potential fraud that anyone might have are handled transparently and correctly.
"If anyone has any information about the alleged fraud that they would like to pass on, please do not hesitate to contact the council or the police."
A report will be presented to the Audit Committee on 11 December at which the investigation will be considered.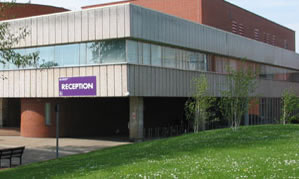 Hounslow Council is taking back the control of Hounslow Homes from early next year and will wind down the housing services company. From January 2015 it will be called Hounslow Housing and an interim board will be announced.
Hounslow Homes manages about 16,500 properties across the borough, from rents to repairs, and employs about 600 staff who will now transfer to the Council.
October 23, 2014