The'Wheelers' came 30th in RideLondon race last Sunday
Hounslow Council's cycling team is celebrating after successfully completing Sunday's RideLondon 100 mile business relay event. The 'Hounslow Wheelers' came in 30th out of 207 teams –putting the borough in the top 15 per cent of those who completed the course.
Team captain Brendon Walsh, the council's director of regeneration, economic development and environment – who crossed the finish line for the four man team at The Mall after five hours 20 seconds – said: "It was a magnificent effort by the whole team.
"This was the first event we have taken part in, and to be the first London council team to cross the finish line was a real coup."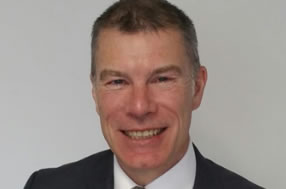 The Hounslow team set off from the Olympic park in east London, with Nick Rowe of the revenues and benefits team, setting the pace, the baton was passed to Philip Austen-Reed, of the well-being and involvement team, at Newlands in Guilford and then Andrew Heap, of the children and adults services' information team, who tackled the agonising climbs of Leith and Box Hills in Surrey.
Brendon (pictured above) rode the team home to glory in the final stretch.
Councillor Colin Ellar, deputy leader and cabinet member for environment, said: "I am very proud of our team who put in a sterling performance.
"We already knew Hounslow was one of London's best cycling boroughs and this result confirms it."
While Sunday was dedicated to elite racing events, Saturday was geared to those who like to travel at a more leisurely pace.
Over 40 people took part in a group ride from Brentford to join up with the London Freecycle, a family friendly cycle ride around the capital on streets closed to traffic.
The next group ride will take place on Sunday 22 September, meeting at 1.45pm outside Chiswick police station. e-mail hounslowcycling@lcc.org.uk to sign up or turn up on the day.
Hounslow hopes to become one of the Mayor's mini-Hollands after it put in a £50 million bid last month. It also has one of the highest participation rates for cyclists in outer London.
Hounslow also hosts a women's cycle club every Tuesday from 6pm at Lampton Park. Contact louise@cycleexperience.com or call 07906 533627. There is also an adult cycle training. The next session is on 17 August in Lampton Park. For more information contact ian@cycleexperience.com or call 0845 434 845.
August 7, 2013