Submit your selfie to a public exhibition
Related Links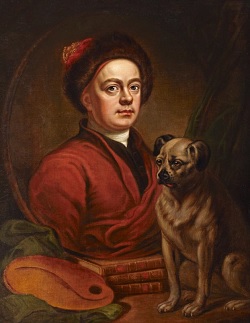 Participate
Comment on this story on the forum
To commemorate the 250th anniversary of William Hogarth's death, Hogarth's House, the museum at his former home, is showing The Small Self, an exhibition of self-portraits by major British artists and celebrities in honour of Hogarth.
When The Small Self closes on January 11th 2015 it will be followed by Your Self, an exhibition of self-portraits by members of public in response to the Small Self.

Anyone can submit a piece of work for consideration in the exhibition as long as they are over 16 years old and submit work that is no more than 30 by 30cm.
As many submissions as possible will be included, but because Hogarth's House is in the London Borough of Hounslow we will give particular consideration to submissions from Hounslow residents.
To help potential participants there will be a number of demonstrations by artists showing work in The Small Self.

The demonstration sessions will last around two hours and include a brief introduction to Hogarth's House, a chance to explore and discuss the exhibition, and a a practical demonstration by the artist and all of those who come to the demonstrations will be given materials to help complete their work in their own time.

Demonstrations
Glynis Porter: Mono printing and drawing. Tuesday 18th November.2pm.
Francis Bowyer: Watercolour. Sunday 9th November.2pm
David Parfitt: Oil Painting. Monday 24th November2pm
All sessions are at Hogarth's House
Maximum 10 students per demonstration
To book for free call 020 8994 6757 or email hogarthshouse@carillionservices.co.uk
Deadline for submissions of works for the Your Self exhibition to Hogarth's House, Hogarth Lane W4 2QN is 16 January
October 29, 2014