Targeted women with designer luggage at London airports
A man who stole bags from London airports was sentenced to three years imprisonment at Isleworth Crown Court. (Friday 18 July).
Juan Carlos Yanez, 59, a Canadian national, of no fixed abode was also given a 10-year ASBO prohibiting him from all London airports (Heathrow, City, Gatwick, Luton and Stansted).
He had been arrested in Terminal 4 at Heathrow Airport on 5 June after an investigation by officers from Metropolitan Police Service's Aviation Security (SO18).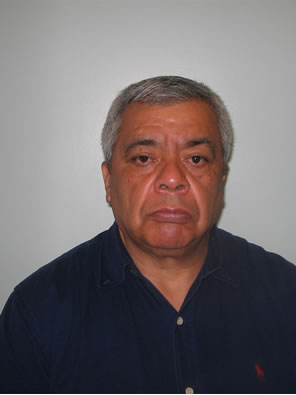 Image courtesy of MPS
Yanez (pictured above) was a frequent traveller to the UK. Whilst in the UK, he travelled to the airport on express trains and London underground, dressed causally carrying a shoulder bag inside which he carry's a change of out clothing, hats and glasses to enable a change in his description to evade capture through CCTV.
Yanez would identify departing passengers (mainly women) who were travelling alone and in possession of expensive designer / branded bags. He observed them until they were distracted by the check-in procedure at the counter, or using the self-check in terminals or if they were in the re-packing area due to excess baggage allowance. He would then steal their bags.
An extensive review of CCTV was carried out and an image of the then unidentified Yanez was circulated across all UK airports and across Europe as seeking an ID.
Authorities in Paris, France identified him as Juan Carlos Yanez where he held a conviction for a similar offence. Yanez was then circulated as wanted by police at Heathrow.
On the 5 June Yanez was sighted in Heathrow Terminal 4 departures building by Special Constables on duty with Heathrow Bag Theft Team officers following recent offences and arrested.
He appeared in custody at Uxbridge Magistrates' Court on 6 June, charged with eight counts of theft committed at Heathrow Airport between 14 August 2012 and 3 June 2014.
Yanez pleaded guilty at Isleworth Crown Court on Thursday, 26 June, to six of the eight offences.
Three further offences - two at Gatwick Airport and one at Stansted Airport - were taken into consideration.

July 18, 2014