Week of celebration to mark UN Day of Solidarity with the Palestinian People
Related Links
Participate
Comment on this story on the forum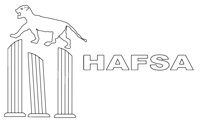 Hanwell Friends of Sabastiya (HAFSA, with the support of others in our community, are organising The Ealing Palestine Festival 2015 – to mark the UN International Day of Solidarity with the Palestinian People (Nov.29th).
There will be various events from 20 to 29 November: film, poetry, music, cooking, embroidery, authors, talks and more:
Friday November 20th 7.30pm
Classic Cinema Club Ealing presents: Paradise Now

Friday November 27th 6.30pm for 7pm
A Musical Evening with Oud soloist Ehsan Eman, singer song writer Leon Rosselson and acclaimed Palestinian singer Reem Kelani

Saturday November 28th
Silent Vigil for Palestine 12.30 to 1.30pm
Special Middle Eastern Lunch 12 to 2.30pm
Poetry and Prose from Palestine with Ahmad Massoud, Sarah Irving and
Tom Sperlinger
A Bird is Not a Stone- Contemporary Palestinian poetry read in English and Arabic.
7.30pm-late: Social: music, buffet, quiz and Ian Saville the socialist magician!

Sunday November 29th
Full Palestinian Breakfast Buffet
2pm Palestinian Cookery Demonstration
3pm Bike Ride Palestine Oct 2015 for MAP (Medical Aid for Palestinians)
4pm The Beauty and Symbolism of Palestinian Embroidery
4.30 Palestinian Embroidery Workshop
6pm Human Rights Work in Palestine


The full Programme is available (pdf).
All the events will be free or low cost and HAFSA estimates a budget of around £2,500 to cover the organisational costs of staging this festival such as renting venues and paying for the performers, etc.
In order to make this happen HAFSA are crowdfunding this event using www.buzzbnk.org/EalingPalestineFestival2015. Any excess funds will be used for training nurses and midwives in Palestine through a programme set up by Friends of Nablus and Surrounding Areas - A registered charity- http://www.fonsa.org.uk/
October 20, 2015