Songs, drama, workshops, tea, films at Watermans Arts Centre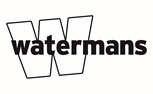 The Fun Palace is part of a national weekend celebrating the artist and science in everyone. Dreamt up by Joan Littlewood in the 1960s, it's about everyone taking part whatever their age, whatever their experience. And to make it truly open to all, all activities are completely free.



Following a Fun Palace last year that saw thousands take part, this year's Fun Palace is on a quest to get people creating, exploring, laughing and having their say in a completely new way. Yes! If you've always wanted to say what you think, then The Compliment and Complaints Quartet will turn your views into bursts of song.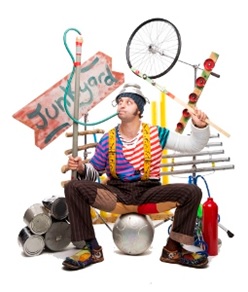 Meanwhile for those at a cross roads, Mystic Sid the Fortune-Telling Dog is ready to help you make those choices. This special guest never fails…

We bring the brilliant Chickenshed to our theatre for drop in workshops using puppets, music and dance.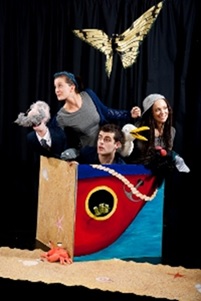 There are hands on arts and crafts, from a knit and natter and Tea Trolley Laboratory to a Sound Garden where you can make your own music with crazy junk instruments and a Glow-in-the-dark Paper Theatre Workshop. And if it's all too hectic, take a break with free meditation classes from the inspirational Divya Jyoti Jagrati Sansthan UK.

Or take in classic films including a Wallace and Gromit triple bill and the brilliant Jack Black in Be Kind Rewind.

All this and much more are completely free and open 11am-6pm on Sat 3 October. It'll be a fantastic community day so whether you're 4 or 104, come and have a go.
September 23, 2015