Dinosaur half term and lots more for families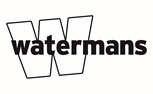 SUNDAY FAMILY THEATRE


CHRISTMAS
And dare we talk about Christmas in August? So just a taster: a very popular dog will be visiting Watermans in Kipper's Snowy Day from Saturday 5 December… book now!
Sun 5 Dec – Wed 23 Dec, various times (see website for details)
Kipper's Snowy Day by Norden Farm Centre and Slot Machine Theatre
Age: Suitable 3-8 years
Running time: 55 mins
Tickets: £9 / £8 concessions
Based on the award-winning children's books about Kipper the Dog by Mick Inkpen
Kipper and his friend Tiger go on an adventure in the snow – but can they find their way home? A magical world of puppets and mischief, filled with original songs and music. There will be a book signing with Mick Inkpen on Sat 5 Dec. See Mick Inkpen's original illustrations in Watermans Riverside

WEEKLY WORKSHOPS AND OTHER ACTIVITIES
Wednesday Mornings Are Baby And Toddler Mornings!
Pandemonium led by Tamar Swade
Date: Every Wednesday, term time only
Time & Age range: 10:30am – 11:15am (0 – 24 months) / 11:30am – 12:15pm (2 – 4 years)
Tickets: £5 / £3 Concessions
A very popular musical workshop with plenty of fun and games, this is a brilliant way to bond and introduce music to your children. Pandemonium's mixture of sing-a-long fun is a great opportunity for big and small people alike to make new friends.

Parent & Baby Cinema
Date: Every Wednesday, 11.30am.
Tickets: £6.50 (£5.50 conc)
Screenings of the latest films for parents or carers with babies under one. The screenings are relaxed. There's a car park which is completely accessible for buggies, lots of buggy parking in the cinema foyer, and baby changing facilities. Plus a lovely big café where you can stay for cake, coffee and perhaps one of the delicious Indian wraps on offer!
Family Cinema
Every Saturday Morning at 11.00am
Tickets: £5 whatever your age
Every Saturday morning. Half term and school holidays. Capture your favourite family films old and new, on the big screen.

COURSES FOR CHILDREN & YOUNG PEOPLE
HAYA Youth Theatre at Watermans
(Hunt Academy for Young Actors)
Led by Sarah Hunt
Date: Every Thursday dates tbc
Time & Age range: 4.15pm – 6.15pm for 8-12 years & 6.15pm – 8.15pm for 13 – 18 years
Ticket Price for 10 weeks: £100
Description:
Drama classes for children and young people – whether you want to become a professional actor or simply gain confidence and experience, and meet new people. Classes are weekly with emphasis on developing and building on new skills including voice and speech training, audition technique, stage combat and more. The last session will end with a performance.

Parkour /Freerunning led by Parkour Dance.
Date: Every Saturdays dates tbc
Time: 10.30am – 12.30pm
Suitable for ages: 8-12 years & 13 – 18 years
Ticket Price: £100 for the term
Come and learn the secrets of Free Running and Parkour. Learn to run up walls and use the natural environment to provide an obstacle course. Classes are open to anyone. No experience is necessary. And they are GREAT FUN!
BABIES
A must for parents with babies under 18 months is Dance Umbrella's 16 Singers, a beautifully crafted dance and music performance especially for babies. It cleverly captures their attention with breath, rhythms and song. Watermans is thrilled to welcome Dance Umbrella again after last year's sell-out Shiny. Our partnership with Dance Umbrella continues to help bring exceptional work to West London.

November 23, 2015