Build a giant cardboard replica of Brentford's water tower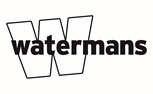 FREE WORKSHOP
Love having a go?
Want a fun and different way to spend a morning or afternoon?
Interested in working with an internationally renowned French artist?
Olivier Grossetete is coming to Watermans to prepare for his next massive event - The People's Tower at Bell Square in Hounslow Town Centre. The People's Tower will be a gigantic, architecturally accurate model of the London Museum of Water and Steam's iconic tower.
And we need YOU to help!
From age 12 to 112, come and join in preparing the individual boxes and shapes that will make this incredible artwork. You don't need any skill or experience - Olivier and his team will guide you all the way. It's something totally different!
To guarantee your space, please book below or email dani@watermans.org.uk, or just turn up on the day although spaces are limited to 15 per workshop.
We hope you'll love being part of something really special.
The tower will be erected at Bell Square in Hounslow Town Centre on Saturday 18 July, soaring above the skyline.
This is the tower that went up at Glastonbury a couple of years ago.
July 9, 2015